News
With Khabib Nurmagomedov officially retired, Michael Chandler and Charles Oliveira set to fight for lightweight belt at UFC 262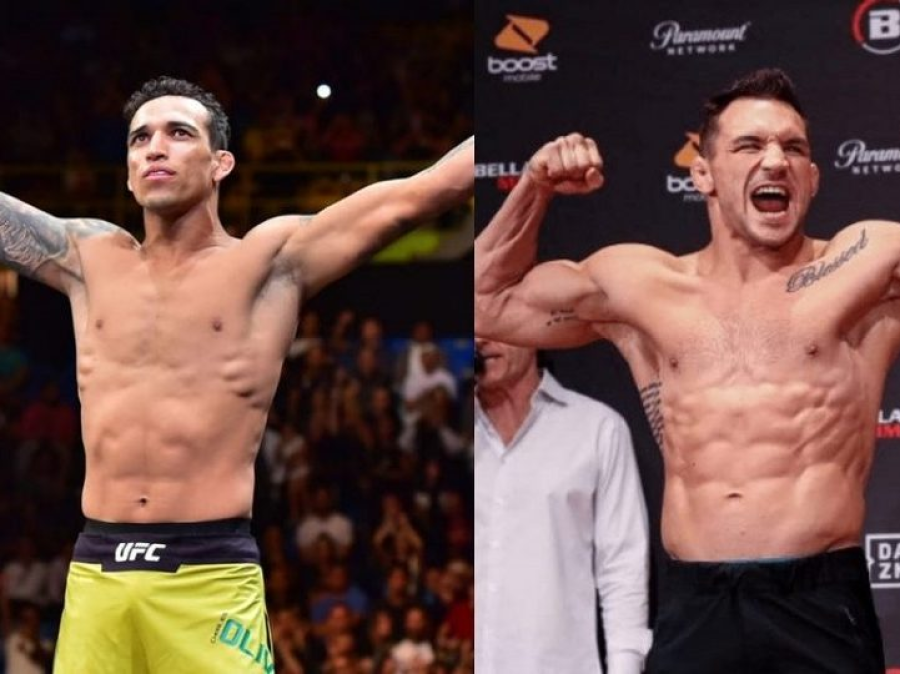 Although Khabib Nurmagomedov announced his retirement from MMA following his victory over Justin Gaethje at UFC 254, UFC president Dana White has since been holding out for a return from the undefeated Russian.
This was exemplified by the main event of UFC 257, wherein Conor McGregor and Dustin Poirier fought with not even an interim belt on the line.
However, it appears that White has finally conceded, announcing on Twitter: "He is officially retired."
Just moments later, it was announced that Charles Oliveira and Michael Chandler will fight at UFC 262 for the now vacant title.
While many presumed that Dustin Poirier would be a part of the title fight picture, given he has two straight victories since losing to Nurmagomedov at UFC 242, it appears that Poirier opted for the money fight rubber match with Conor McGregor instead.
Chandler, a six-time Bellator lightweight champion, impressed fans and analysts at his UFC debut at UFC 257, defeating Dan Hooker via Round 1 TKO. Oliveira, on the other hand, extended his win streak to eight fights at UFC 256 with a unanimous decision victory over Tony Ferguson.
This announcement brings some much-needed movement and clarity to what has been a confounding and often frustrating lightweight division.