News
Vitor Belfort to fight Oscar De La Hoya in boxing exhibition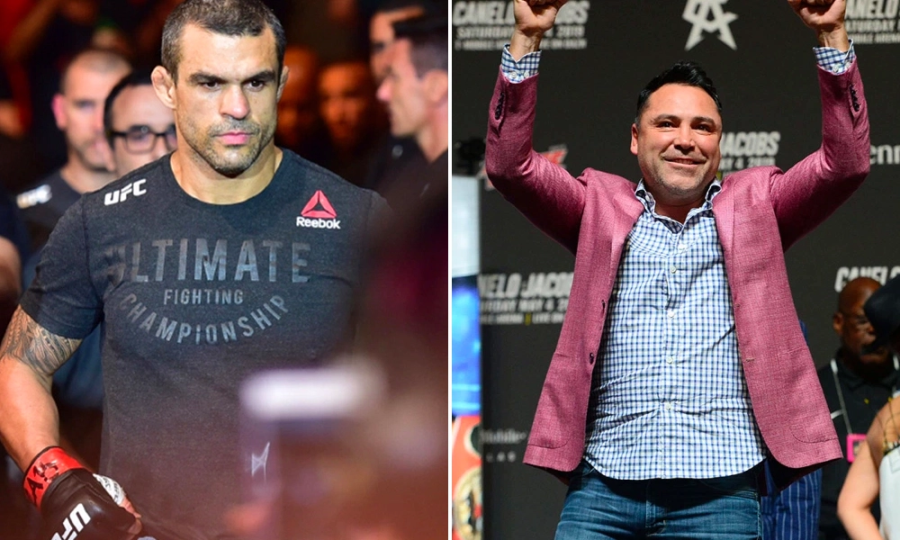 Vitor Belfort to fight Oscar De La Hoya in boxing exhibition
 Fans of crossover fights between retired and semi-retired fighters can rejoice, as Vitor Belfort has become the latest ex-champion to make the foray into boxing. Belfort, the former UFC light heavyweight champion, will be facing the long-retired boxing champion Oscar De La Hoya, according to The Athletic.
The event will be under the now-ubiquitous Triller banner and is scheduled to take place in September in Las Vegas. As with past Triller events, the fight will be somewhat of a side show, accompanied by various music performances in what will be a three day event.
Belfort, 44, last fought three years ago in May 2018 at UFC 224; a 2nd round KO loss to fellow Brazilian Lyoto Machida. Although he would sign with ONE Championship the next year, he never fought for the promotion and is no longer under contract with them.
 While De La Hoya, 48, is only four years older than Belfort, he has been out of the fight game for a full decade longer, having last fought in December 2008, losing by RTD to Manny Pacquiao.
 The details of this prospective matchup have yet to be fully revealed.