News
UFC Apex to host events starting next month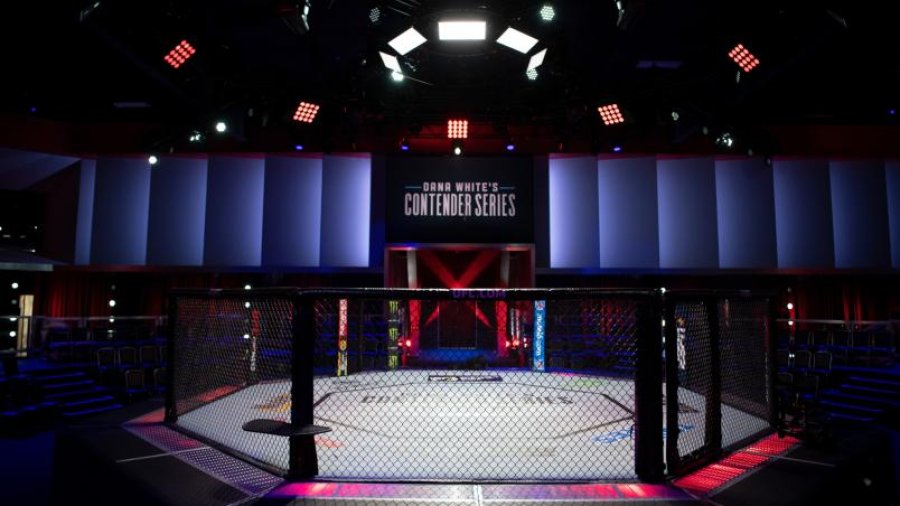 Last June, when the UFC inaugurated its UFC Apex facility, no one suspected it would end up being so invaluable for the future of mixed martial arts. The UFC's shiny, multi-million dollar facility – initially used as the venue for Dana White's Contender Series on ESPN+ – will soon become home to the promotion's live MMA events.
"We built the Apex facility next door just in time to save the day from this pandemic," UFC president told Variety.com. "Live fights will be produced out of there starting next month and for the foreseeable future."
Earlier, White told ESPN that he plans for the UFC to return to action on May 9th. However, he did not specify if the May 9th event will be held at the Apex facility or some other venue.
The UFC expects Nevada state's stay-at-home order to be relaxed in May. In any case, live crowds will not be present for any events for the foreseeable future.
The UFC had been meaning to use the Apex facility to salvage some of the recent events that had been planned; however, this was no longer a viable option after Nevada's implementation of a statewide self-quarantine.
As for the "Fight Island" idea, it continues to be a part of the company's plan. White says the island will make it possible for the UFC to book fights for international fighters who may have trouble getting into the United States given the new travel restrictions.
"We're going to run through the American fighters pretty quickly, so we have to get that up and ready to roll," White told Yahoo's Kevin Iole.
US president Donald Trump has added White to an advisory group tasked with trying to get sporting leagues back up and running. However, the near future of live sports remains very much uncertain.