News
UFC 249 card announced, Dana White searching for venue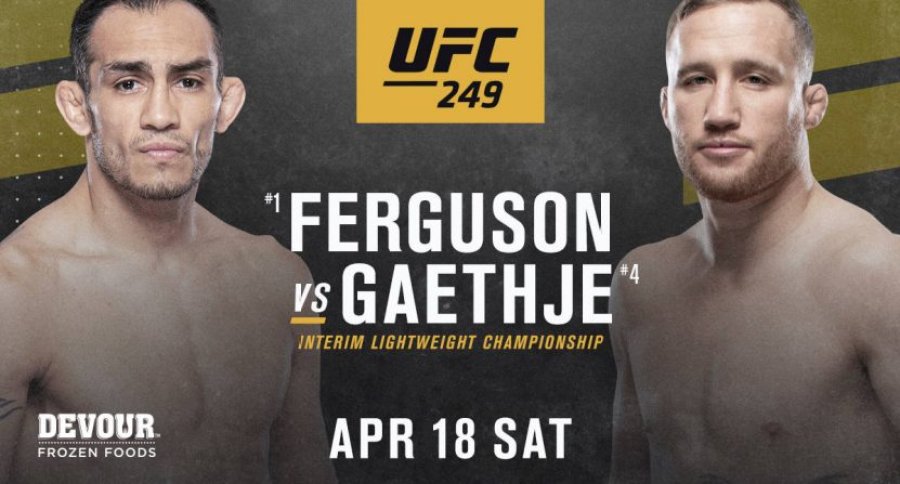 UFC 249 is still on, at least for the moment. It will, however, proceed without lightweight champion Khabib Nurmagomedov, who is currently unable to travel outside of Russia due to travel restrictions aimed at preventing the spread of COVID-19.
The announced replacement for Khabib is his fellow Dominance MMA client, Justin Gaethje, who is now slated to fight Tony Ferguson for an interim lightweight title. This will be the second time that Ferguson will fight for an interim belt, and the first time Gaethje will fight for a belt since he held the WSOF lightweight title.
This fight is a huge move forward in Gaethje's career, but quite the risk for Ferguson, as it threatens to end his 12-fight win streak. Nurmagomedov vs. Ferguson would have been the first fight in which two fighters with 12-fight win streaks within the UFC face each other.
However, the status of Ferguson vs. Gaethje is still up in the air, as the UFC does not yet have a location for the event. UFC president Dana White has even suggested that he is attempting to procure a private island on which to hold the event. White has insisted that UFC 249 will be held on April 18th as originally planned, while most major sporting leagues have halted events in the midst of the ongoing COVID-19 pandemic.
This is the fifth time that the long-awaited battle between Khabib and Ferguson has fell through.