News
TJ Dillashaw slams both Aljamain Sterling and Petr Yan over UFC 259 result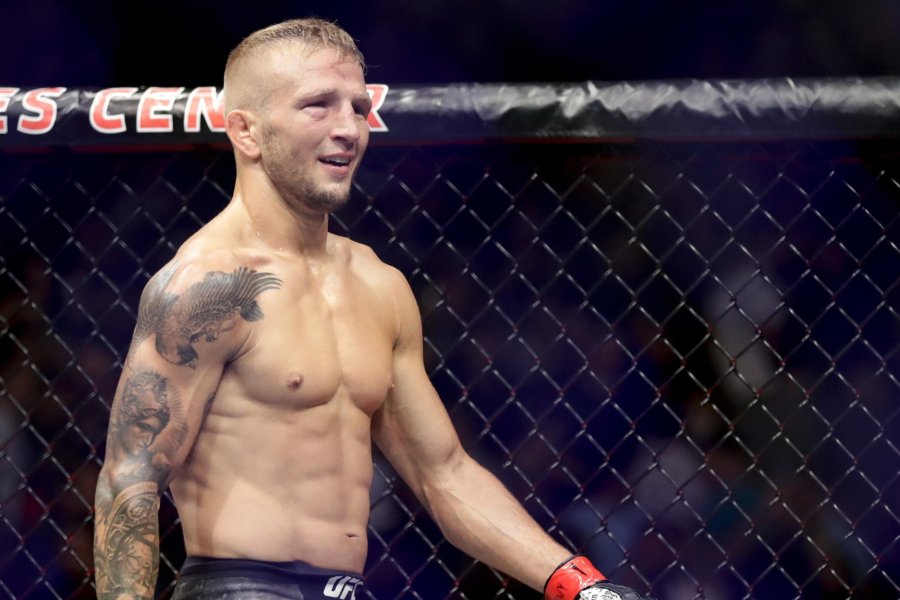 The bantamweight title fight between Petr Yan and Aljamain Sterling at UFC 259 delivered in terms of MMA action, but the result – a fourth round disqualification of Yan due to an illegal knee – has left a bitter taste in many fans' mouths.
While the fight was competitive, Yan was clearly getting the better of Sterling, in both the striking and grappling exchanges. However, interestingly enough, one of the judges had Sterling ahead after three rounds, 29-28.
Nonetheless, the scorecards were not to be a factor, as Yan's illegal knee late in the fourth round ended the fight, resulting in a DQ loss for the now former champion.
While there was much discussion and debate as to why Yan threw the knee to what from our perspective was clearly a downed opponent, during the broadcast, Yan's Russian compatriot and former UFC lightweight champion Khabib Nurmagomedov informed Daniel Cormier that it was an issue of Yan's corner, who gave Yan the green light to throw the knee.
Nonetheless, other fighters were keen on weighing in on this debacle, including former bantamweight champion TJ Dillashaw, who called Yan a "cheater" and Sterling an actor:
Dillashaw himself has only recently been allowed to return to competition. He had been suspended for two years for using the performance enhancing drug EPO.
Sterling was quick to respond:
The UFC is in the works to book a title eliminator bout involving Dillashaw, although Dillashaw himself prefers to get an immediate title shot, as he was the champion prior to being stripped for the drug suspension.