News
Sean O'Malley dazzles with walk off KO of Eddie Wineland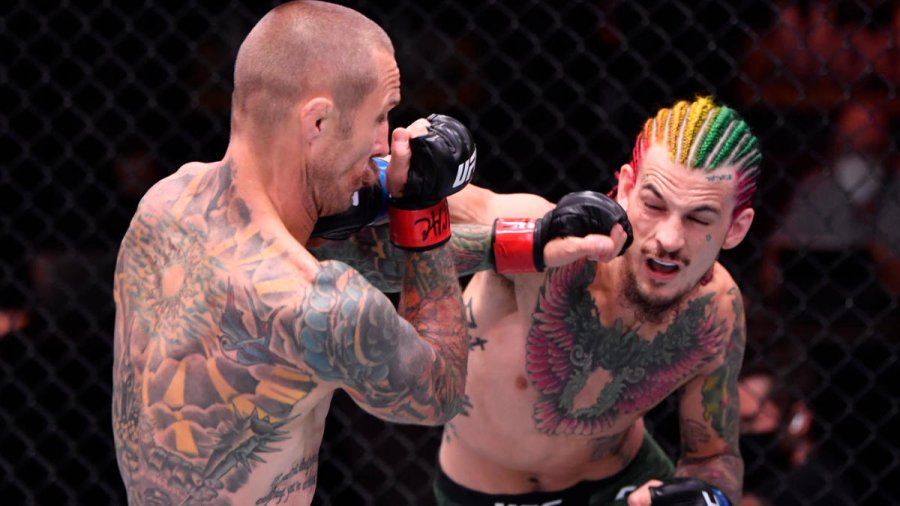 Mercurial UFC bantamweight Sugar" Sean O'Malley gave his hype train a significant boost on Saturday night at UFC 250 with a stunning knockout victory over veteran Eddie Wineland.
While the undefeated 25-year old prospect was highly touted coming into tonight, his resume of victories lacked a name as big as Wineland (24-14-1), the former WEC champion who has seemingly been around forever and who has fought the likes of Urijah Faber and Joseph Benavidez.
After a very active, frenetic opening to the fight, O'Malley knocked out Wineland 1m54s into the first round with a devastating straight right hand. He set up the kill shot by feinting a left upper cut, a point not lost on commentator Daniel Cormier, who noted that Wineland's reaction to this feint is what opened him up for the right hand.
O'Malley did not bother with follow up strikes, as it was clear that Wineland was unconscious.
After the fight, a confident O'Malley remarked that he has "the best striking in all of MMA." This is O'Malley's 8th KO/TKO finish, all of which have come in the first round.
While at first it seemed a foregone conclusion that this sensational KO would earn O'Malley a performance of the night bonus, Cody Garbrandt wowed viewers later in the card with a buzzer-beating knockout of Raphael Assuncao at the end of the second round of their bout.