News
Rumors: Khabib Nurmagomedov's Eagle FC to hold grappling tournament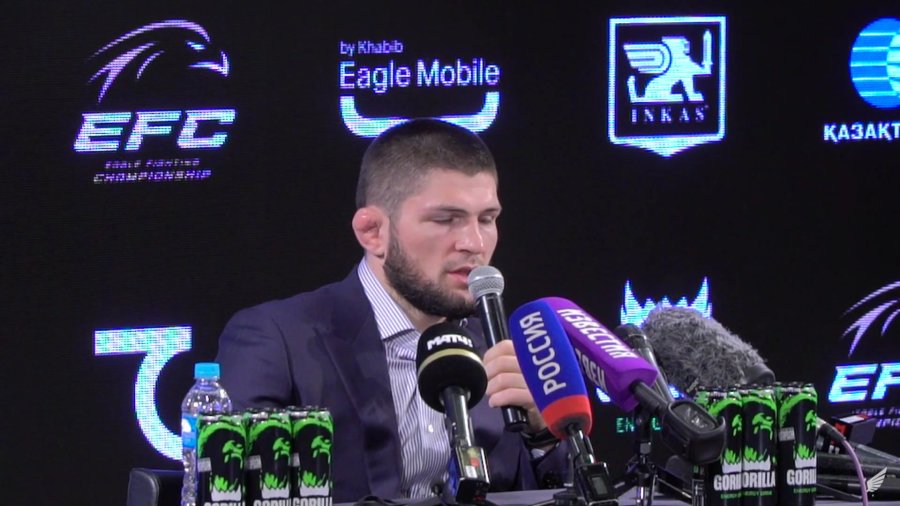 Since entering the MMA promotion business, Khabib Nurmagomedov has been nothing if not active. Eagle Fighting Championship (EFC) is now rumored to seek to host a grappling tournament.
Nurmagomedov's manager Ali Abdelaziz posted this rumor via Twitter, while also teasing a potential grappling match between Khabib and Georges St. Pierre:
Abdelaziz's extra commentary notwithstanding, Nurmagomedov himself has denied rumors of a grappling match between himself and St. Pierre.
Nonetheless, the addition of grappling marks yet another expansion to the small Samara-based promotion.
Since acquiring Gorilla Fighting Championship (GFC) in November 2020 and renaming it to EFC, Nurmagomedov has been aggressive in signing big name fighters, including former UFC lightweight contender Kevin Lee and former UFC heavyweight champion Junior Dos Santos.
EFC still has a long ways to go before rivaling Russia's largest promotion (Absolute Championship Akhmat), but it has made some rather interesting moves in the past year and is clearly a point of priority for the former lightweight king.