News
Petr Yan beats Jose Aldo, crowned UFC bantamweight champion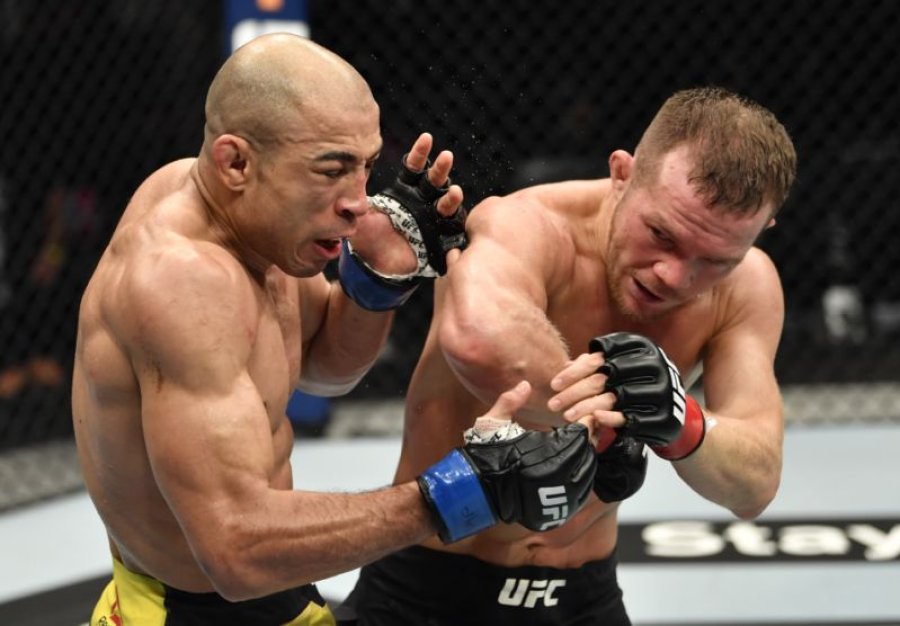 Petr Yan vs. Jose Aldo was everything it was billed to be, and more. Fighting for the vacant bantamweight title at UFC 251, the two men gave us a five-round war with some of the most technical striking you will see in an MMA bout.
Round 1 had a lot of feeling out, but had no shortage of action, either. Yan started out with a nice combo to the body. Aldo did great work to the body as well, along with landing some of his signature leg kicks. At one point, Aldo knocked Yan off balance with a leg kick, sending him to the canvas.
Aldo then uncharacteristically attempted a takedown, with Yan ending up in Aldo's guard and dishing out ground and pound, including a vicious body shot that seemingly knocked the wind out of the longtime featherweight king.
There were no signs of this in the second round, however, where Aldo perhaps did his best work of the night. His leg kicks forced Yan to switch from orthodox to southpaw stance, where he would remain for the remainder of the fight for the most part. Also also found success targeting Yan to the body.
Round 3 featured plenty of back and forth action, with each man having their moments. Aldo once again was landing consistently to the body, while Yan was headhunting and landing some nice combos. The round ended with the two in the clinch, and Aldo landing a spinning elbow in the closing seconds.
The fourth round is where we saw Aldo slow down a bit. Yan was finding success with body shots, and successfully took Aldo down with a major outer leg reap, where he would finish the round punishing Aldo with ground and pound.
The two embraced to start the fifth and final round. Yan went to work immediately, scoring a knockdown early and finding himself in Aldo's half guard, where he landed big punches and elbows before advancing to mount and later, back mount, where he continued landing devastating strikes on the hapless Aldo.
This went on for what seemed like an eternity before referee Lee Roberts finally ended the fight, by which time Aldo was in a sea of his own blood.
Jose Aldo is a legend of the sport and had some beautiful moments in this fight, but Petr Yan is our new UFC bantamweight champion. Yan becomes the second Russian to become a UFC champion. The consensus is that he will have his first title defence against the mercurial Aljamain Sterling (#2).