News
Nate Diaz Helps 'Bitchass' Fan Pay Rent After Losing Bet
Many fans were disappointed in the rather anti-climactic end to UFC 244's main event which pit Jorge Masvidal against Nate Diaz for the BMF (Baddest Mother Effer) title. A cageside New York State Athletic Commission (NYSAC) doctor called a halt to the fight after three rounds due to the cumulative damage surrounding Nate Diaz's right eye.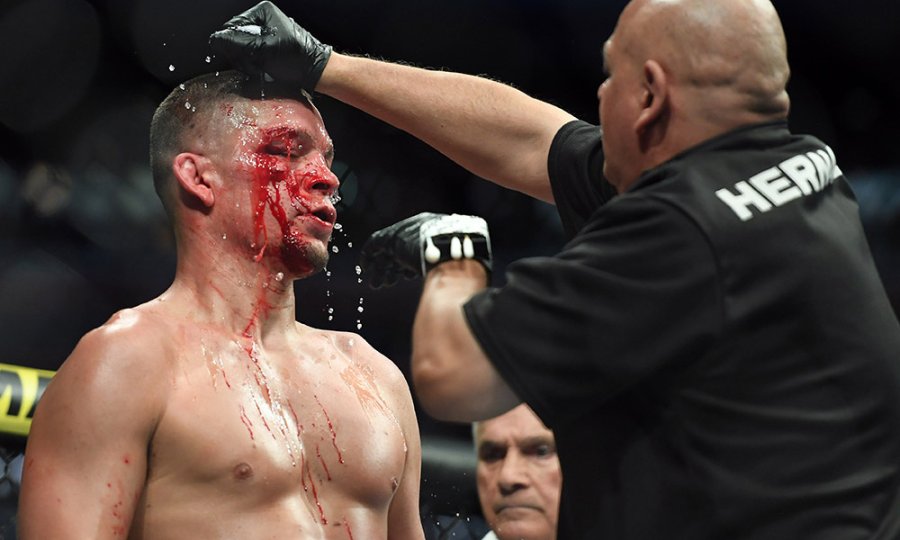 Even more disappointed, however, were the fans who bet their money on Diaz. One fan apparently bet his entire rent money. "Nate I lost my rent money betting on you now I'm sleeping in my car till I can come up with my half." the fan wrote on Instagram.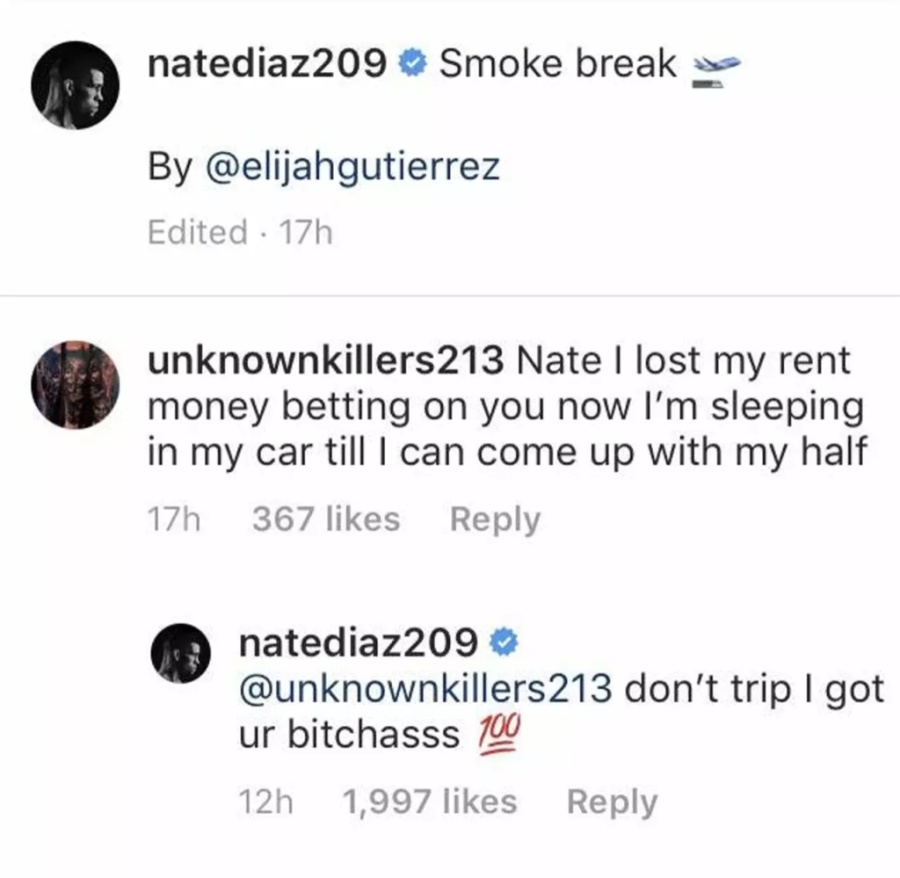 Thankfully Diaz, a man of the people, responded to the fan in a way only he could. 
"Don't trip I got ur bitchass ?" he replied. And sure enough Nate followed through. With a recent update posted by the fan, Diaz apparently refunded the money lost and even sent a little extra.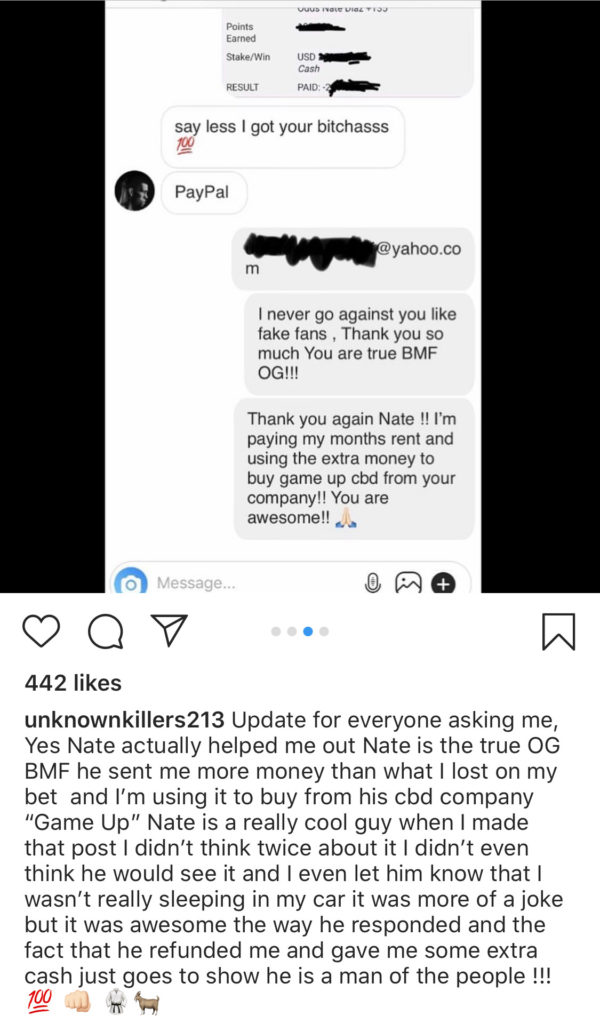 Diaz was the underdog going into the fight according to the sports books. While the odds proved to be right with his loss to 'Gamebred', it is safe to say that Nate Diaz did not lose any fans.