News
Michael Bisping: "McGregor Will Smoke Diaz In Trilogy Bout"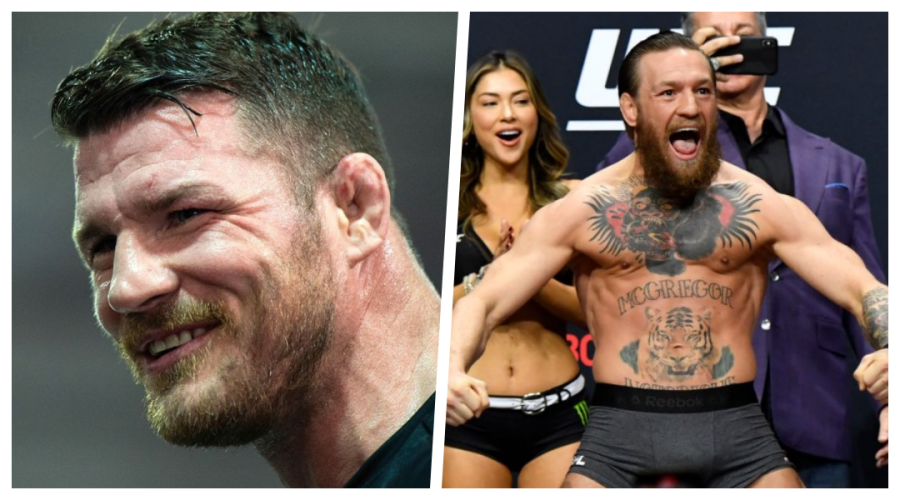 Michael Bisping has offered up his prediction for the eventual rubber match between Conor McGregor and Nate Diaz.
It's funny how a single fight can change so much.
McGregor had found himself in a real low point in his career just prior to his stunning 40-second destruction of Donald Cerrone this month but now, following on from his quick finish, he finds himself in a familiar position - with options aplenty as far as his next move is concerned.
McGregor's ongoing second run at 170lbs opens a lot of doors to him as far as the big-money matchups are concerned and with the lightweight title seemingly off-limits for the first half of 2020, one would have to assume that the Irishman's work at welterweight is only just beginning.
With fighters like the champ Kamaru Usman and Jorge Masvidal now seemingly in Conor's sights - despite the clear size advantage that exists between him and these larger men, there truly is the sense that the general public are starting to believe in the former two-weight champion again.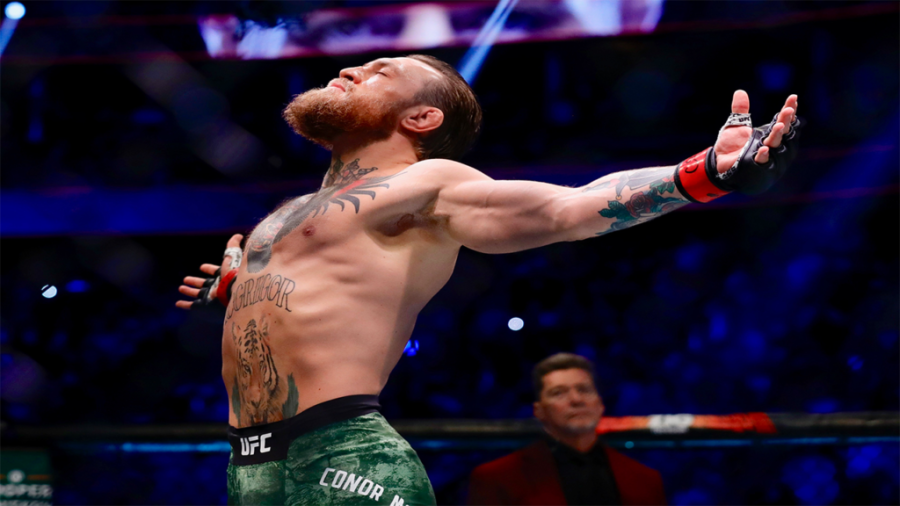 For many, a welterweight clash with the surging contender Masvidal is the stylistic matchup that makes the most sense at this juncture - despite Dana White's insistence on a return to Conor's more natural home at lightweight.
As you would expect, discussion has been rampant on the subject of the superstar's next move and in a recent speaking appearance with the media, the retired fan-favourite Michael Bisping chimed in with his own fascinating take on what the future holds.
Speaking during a recent interview with MMAFighting, the former UFC middleweight king spoke about the future of the Irishman and how his great rival Nate Diaz may factor into it.
"I mean listen, [a matchup with Jorge Masvidal] would do great business, but here's my prediction. I guarantee this is what happens with Conor next. He ain't fighting Khabib, because Khabib's fighting Tony [Ferguson] and then he's got Ramadan, and Conor wants to fight again soon.
"He was talking about Nate Diaz, and Nate Diaz 3 will do big business. Conor will smoke Nate Diaz, because Nate Diaz has always been an average fighter; he just built his f*cking career on choking out Conor McGregor.
"The second fight he got beat, and now because of all his inactivity, Conor will smoke him. So in the meantime, we'll get Conor-Diaz 3 and then he'll fight Khabib later in the year. That's my prediction."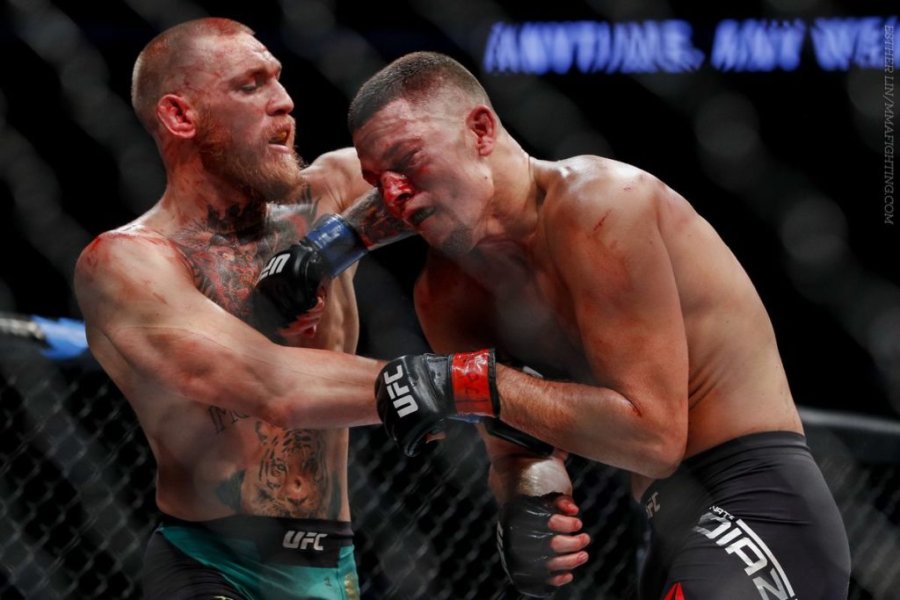 His point about Khabib's mid-year religious commitments is certainly an interesting one.
UFC president Dana White has been nothing less than adamant that Conor's next fight will see him take on the lightweight king in a rematch - citing the cultural significance of the bout on a sporting level.
Interestingly enough, Bisping's words hold some truth and to be honest, given McGregor's outline for the year as a whole, the idea of seeing him fight someone else first seems like a pretty safe bet.
Whether that person is Nate Diaz is anyone's guess at this point.