News
Kevin Holland confirms retirement from MMA, cites aversion to wrestling
After losing to Khamzat Chimaev at UFC 279, Kevin Holland announced his retirement from MMA. However, this announcement was met with skepticism, with many thinking the showman Holland was merely joking.
On his new podcast, Holland confirmed that he is, indeed, serious about retirement. "I'm retired from fighting. I had a good fight, good payday, I had a good run," said Holland. "I've lost coming out to Young Boy. That was my last hope, never losing coming out to Young Boy. Times are rough for your boy."
Holland noted that he received good compensation for his late-notice fight against the Chechen phenom, and that he would not return to the cage "unless something super-duper magical pops up."
Holland, who had a minor beef with Chimaev prior to their bout, assured that there was no bad blood between the two following UFC 279. "He put me in a very good spot in my life," said Holland. "I'm actually thinking about getting a poster of that guy hung up in my bathroom."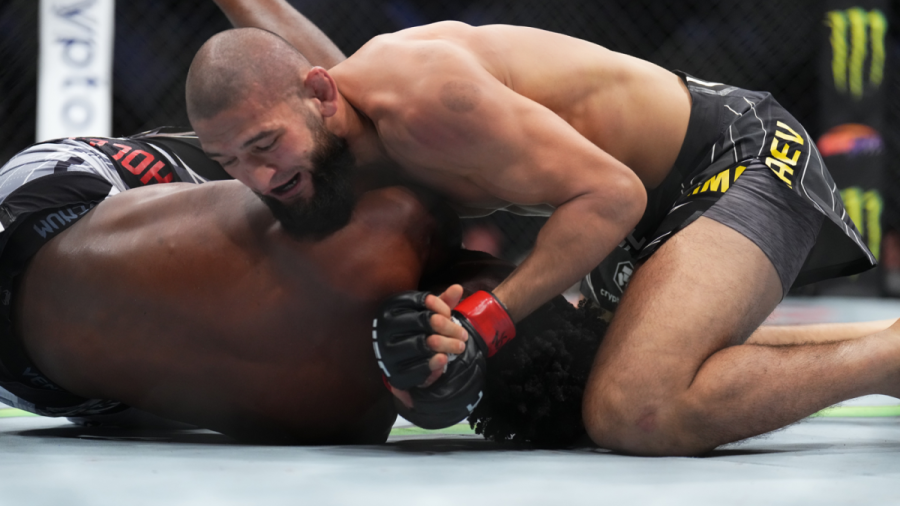 Holland explicitly cited not wanting to wrestle as his reason for retiring. "That's why I retired, I don't want to wrestle anymore."
For the time being, Holland is focused on his new podcast and his goal of opening a gym in Fort Worth.