News
Justin Gaethje: Seeing McGregor get knocked out was "great"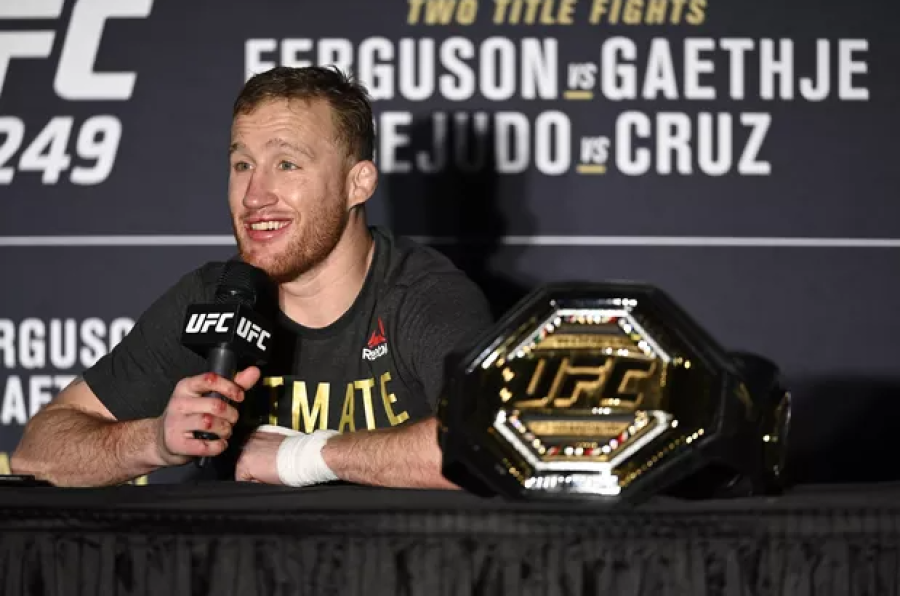 Conor McGregor became the subject of many an internet meme last Saturday after his knockout loss to Dustin Poirier at UFC 257.
Lightweight contender Justin Gaethje is now piling on, as well. "Seeing a piece of [expletive] get put down; that was great," the former interim lightweight champion told ESPN.
A bout between McGregor and Gaethje was being negotiated for early 2020, but negotiations fell apart and McGregor ended up fighting Donald Cerrone instead. Since then, Gaethje has not been shy in his verbal war with the Irishman, exchanging numerous barbs in interviews and via social media.
Gaethje also suggests that McGregor does not deserve a rematch against Poirier. "He's been treated special over and over and over, and he didn't capitalize on this opportunity," said Gaethje. "He wants to be Mr. Humble now, but you know he would be an [expletive] if he won that fight."
Gaethje is referring to McGregor's desire to make a trilogy fight with Poirier. Poirier and McGregor, of course, first fought in 2014 at UFC 178, wherein McGregor finished Poirier in the first round.
While "The Highlight" had some harsh words for McGregor, he still expresses the desire to fight McGregor at some point in time.