News
José Aldo Looking Drastically Slimmer Ahead Of UFC 245 Bantamweight Debut
There's no doubt that Aldo is one of the greatest, if not the very greatest featherweight to ever lace up gloves for MMA competition.
During a title-reign that lasted over five years (when you include his run as the WEC 145lb king), Aldo managed to carve out a reputation for himself as one of the sport's pound-for-pound best, beating prospects, veterans, and everything in between before eventually losing his belt in 2015.
At the height of his powers, discussions surrounding a step up to 155lbs seemed to be widespread - with then-champion Anthony Pettis looking increasingly likely to be the man to welcome the Brazilian into unchartered territory.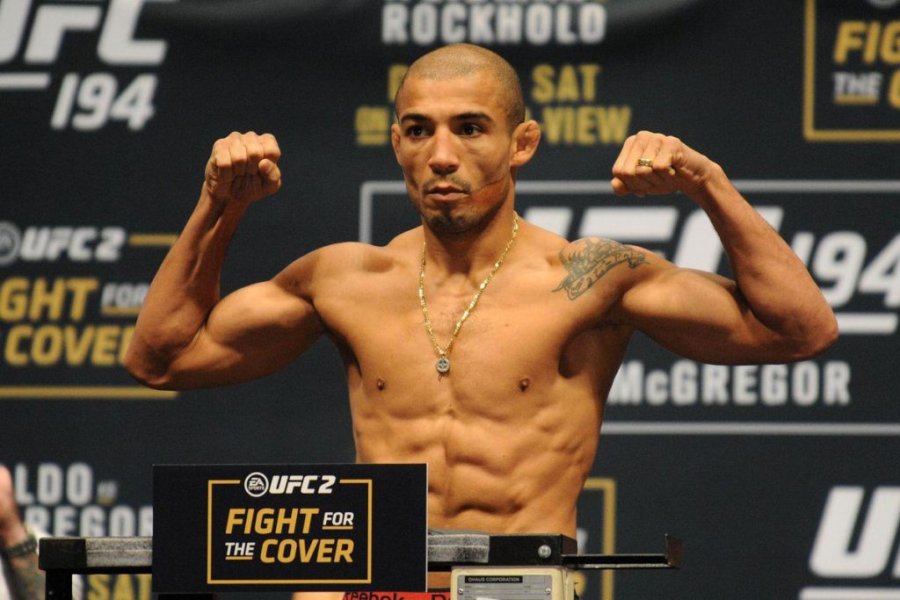 And at the time, it made perfect sense. Aldo, though potentially a small lightweight, was most certainly on the larger side when compared to a lot of the other athletes he shared his featherweight home with.
For that reason, the news that he would be making his debut as a bantamweight against his countryman Marlon Moraes was something that truly left a lot of fans confused.
And yet, here we are, about a week shy of UFC 245, with the prospect of an intriguing addition to the 135lb ranks on the cards making his debut on the event's pay-per-view broadcast.
Though certainly a stylistic clash with all of the potential in the world for volatility, there have been some understandable concerns from the fans as yet another big name looks to make what is sure to be an arduous weight cut in the hopes of a fresh start.
TSN's Aaron Bronsteter posted the collection of photos found below to his official Twitter page on Thursday - something that provoked an interesting response from the MMA community shortly after.
UFC Brooklyn earlier this year saw a similar experiment go horribly wrong as the former UFC bantamweight champion TJ Dillashaw attempted to shave an extra 10lbs off of his physique in order to challenge Henry Cejudo for flyweight gold.
Of course, things turned sour almost immediately for the Bang Muay Thai product as Cejudo scored the quickest finish of his career to date - blasting through his adversary in 32 seconds to sign off on the first defense of his 125lb strap.
Aldo's situation, though, of course, unique in itself, does contain within it many parallels to Dillashaw's ill-fated attempt to achieve multi-divisional success.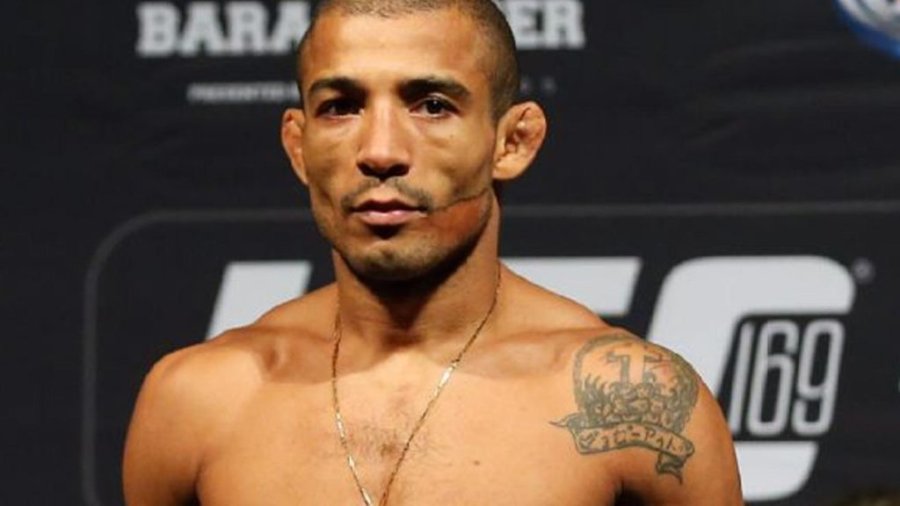 Issues within the practice of weight-cutting seem to be as prevalent as ever in the modern game as fighters look to gain any possible advantage over their opponent through increasingly strenuous practices in the lead-up to fight-week.
Whether the move to 135lbs affects Aldo or not is anyone's guess but as things stand, it's pretty plain to see that the former featherweight champion is sporting a drastically different physique this time around.
UFC 245 takes place in the T-Mobile Arena in Las Vegas, Nevada on December 14 - a show that will be headlined by the welterweight title-clash between Kamaru Usman and Colby Covington.