News
Jon Jones vs. Israel Adesanya will have to wait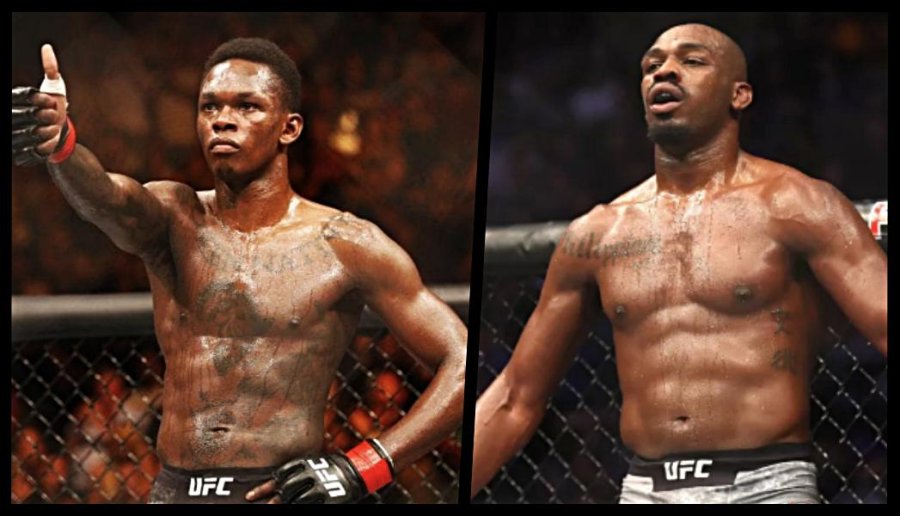 UFC light heavyweight and middleweight champions Jon Jones and Israel Adesanya have been trading barbs for months now over social media (and frankly it is fairly clear that Adesanya has gotten the better of those exchanges). There have been rumors, murmurs, and suggestions that the two champions are due for a super fight in the coming year. While this has yet to be ruled out, it seems that for the time being, each man will face challengers from their respective divisions.
BJPenn.com's Chris Taylor reported that verbal agreements have been reached for Jones to fight Dominick Reyes for the light heavyweight strap at UFC 247 in Houston.
There have been mixed reports about who the UFC wants next for Adesanya, with Yoel Romero and Jared Cannonier being the names we see thrown around most frequently.
Reyes is undefeated (12-0, 6-0 in the UFC) and coming off of a first round KO victory over former middleweight king Chris Weidman. Cannonier is riding a three-fight win streak. Yoel Romero, conversely, has lost three of his last four fights. But two of those fights were certainly controversial judge's decisions.
Paulo Costa got a unanimous decision victory over the "Soldier of God" at UFC 241, but around half of MMA media members scored the fight for Romero, according to MMADecisions.com (For what it's worth, half of fans either thought Romero won or that the fight was a draw). Compounding this is the fact that Costa will be sidelined for eight months with injuries and a surgery on his bicep, whereas Romero says he is good to go. Costa was originally slated to be the next title challenger.
Jones and Adesanya surely both realize that the other represents their potential biggest payday and legacy fight. Fans realize that this is one of the more interesting stylistic matchups in MMA today. Barring another Jon Jones scandal, I think it is safe to say that we will see these two men fight at some point in time. But for now, all we can do is wait.