News
Dustin Poirier seeking rubber match vs. Conor McGregor, just a matter of getting "the right deal"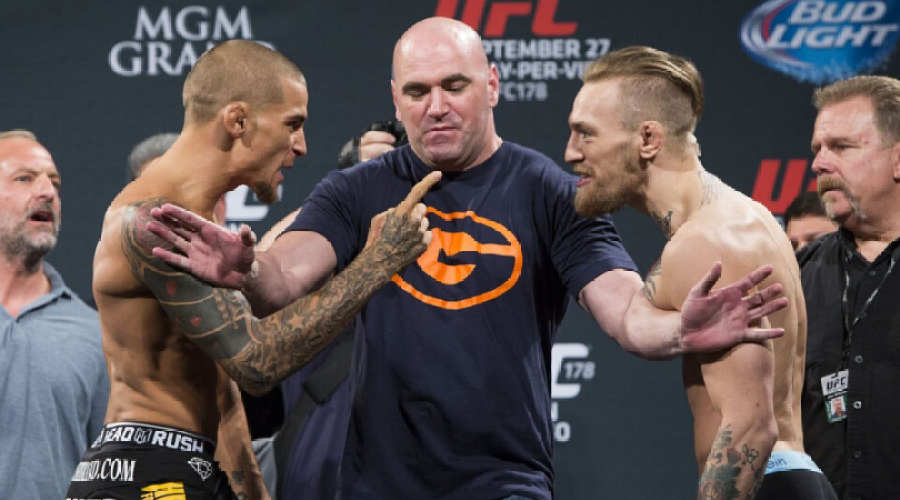 Dustin Poirier defeated Conor McGregor at UFC 257 last month. While that fight had no belt on the line, it certainly felt like Poirier was being crowned the people's champion.
Both fighters had lost to the now retired former UFC lightweight champion Khabib Nurmagomedov. Both fighters had gotten in the win column prior to facing each other (McGregor against Donald Cerrone, Poirier against Dan Hooker).
Poirier dispatched McGregor via 2nd round TKO, cementing his status at the top of the lightweight division. Thus, one may think that this is Poirier's chance to demand a title fight or bust, but instead, he is pushing for a rubber match against the Irish star.
"Conor wants the trilogy, and I do, too," Poirier said on the Joe Rogan Experience. "We're just trying to get the right deal structured."
McGregor defeated Poirier way back at UFC 178 in 2014, via 1st round TKO. Dustin's win at UFC 257 evened the series at 1-1. In fact, Poirier gestured 1-1 with his hand shortly after defeating McGregor, indicating that he immediately turned his thoughts to a rubber match.
Of course, it is not entirely surprising. McGregor, in spite of having lost two of his last three bouts, is still the premier PPV star in the sport, and a third fight would be very lucrative for Poirier.
"I think the trilogy makes a lot of sense and a lot of money," said Poirier.
McGregor's team has also expressed interest in this matchup, but it remains to be seen if the necessary practical steps will be taken to make it happen.