News
Derrick Lewis explains reasoning for dislike of Francis Ngannou: "He makes me look fat"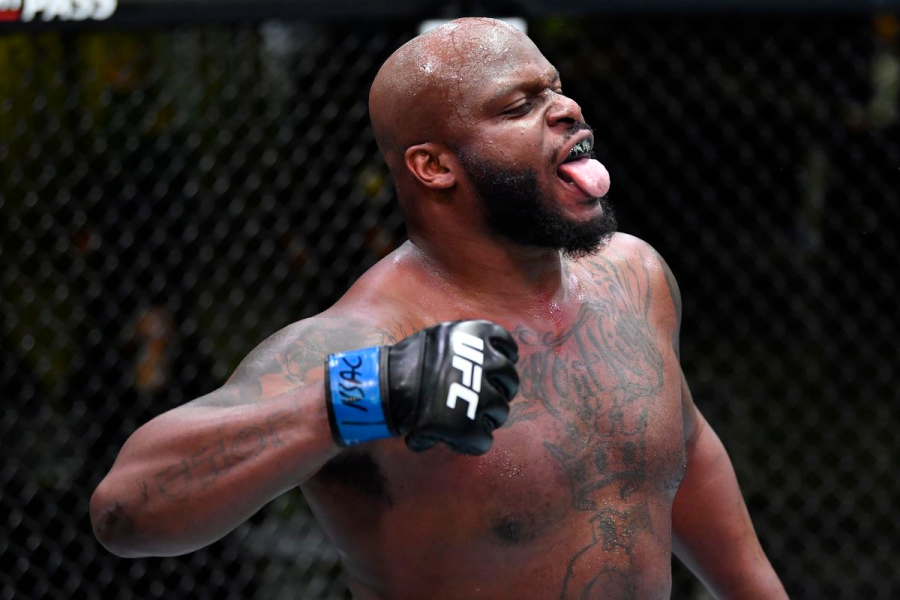 Derrick Lewis is one of the few people in the world who has Francis Ngannou's number. While the mercurial Cameroonian fighter, who captured UFC gold last March at UFC 260 after beating Stipe Miocic, has quickly dispatched most of his opponents, when he fought Derrick Lewis in the co-main event of UFC 226, it was Lewis who emerged victorious, earning a unanimous decision victory after three rounds.
However, there is one area wherein Lewis cannot help but feel inadequate when compared with Ngannou. The UFC veteran said at an interview at UFC 262: "He makes me look fat when I stand next to him so [expletive] him." He would later dispense some advice to the champion: "And eat some Popeyes."
Although Lewis is being facetious and displaying his signature sense of humor, this may also give a bit of an insight into Lewis' competitive mindset. "I really don't like none of the guys that I fight," Lewis said. "I don't want to be friends with none of them."
While Lewis was the victor in the first matchup, it was one of the most uneventful fights in MMA and UFC history, with both fighters hesitant to engage the other. With Ngannou now the champion and Lewis on a four fight win streak, the UFC is looking to book a rematch between the two knockout artists.
Lewis predicts a much more exciting affair the second time around. "It can't be any worse than it was... It gotta be better than it was."