News
Dana White suggests Khabib Nurmagomedov not actually retired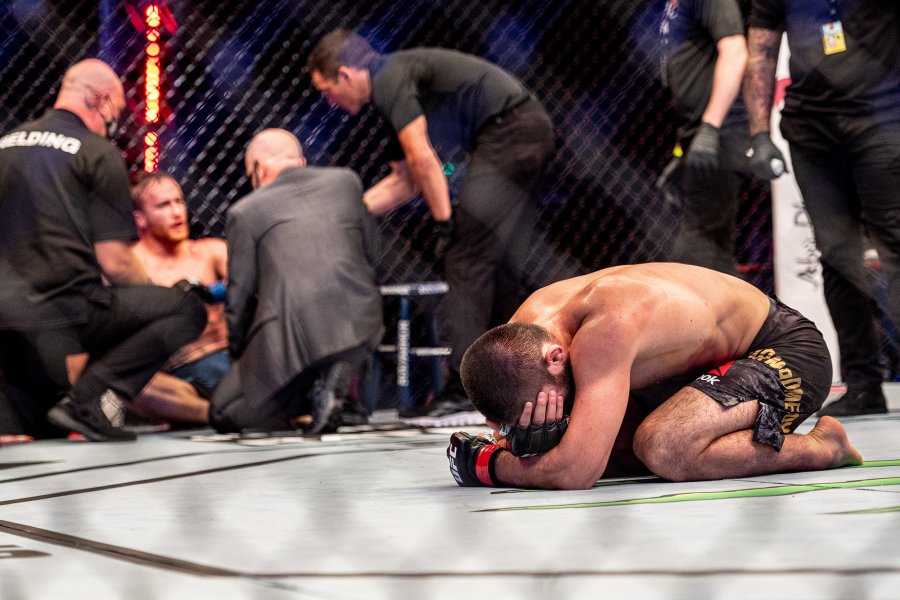 UFC lightweight champion Khabib Nurmagomedov shocked the MMA world last week, announcing his retirement after defeating Justin Gaethje by 2nd round submission to retain his lightweight title at UFC 254.
However, UFC president Dana White seems to think that there is a chance for the lightweight king to return.
Speaking to "The Zach Gelb Show," White alluded to the possibility of Nurmagomedov coming back and trying to improve his professional record to 30-0. "I think that he's not going to retire," White said, citing that "he was completely emotional that night when he got through that fight."
In the post-fight interview, Nurmagomedov cited his mother as the reason for wanting to step away, suggesting that his mother did not wish to see him compete without his father.
Nurmagomedov, meanwhile, has asserted that he wishes to remain retired: "I think this is the best time. Not everyone can retire at their peak."
There had long been talks of a super fight between Khabib and legend of the sport Georges St. Pierre. However, the fight never materialized.
For now, Nurmagomedov is retired. However, we will await to see when/if he is removed from the USADA testing pool, which would give the retirement a sense of permanence.