News
Conor McGregor On UFC 246 Return: "It Will Be A KO"
Conor McGregor was emphatic in his prediction for Saturday's UFC 246 return against Donald Cerrone during the fight's official press conference last night.
The anticipation levels for Wednesday's presser were in something of a weird place - given the history of the former UFC featherweight and lightweight champion as the sport's premier superstar.
Fight-week interviews had shown 'The Notorious' in something of a new light, as he appeared to let down his guard somewhat while also maintaining a level of a brash bravado that originally got him to the dance.
And as the MMA community predicted, once the two fighters were seated it was nothing short of a jovial exchange between the two men set to headline in the promotion's first major event of the year.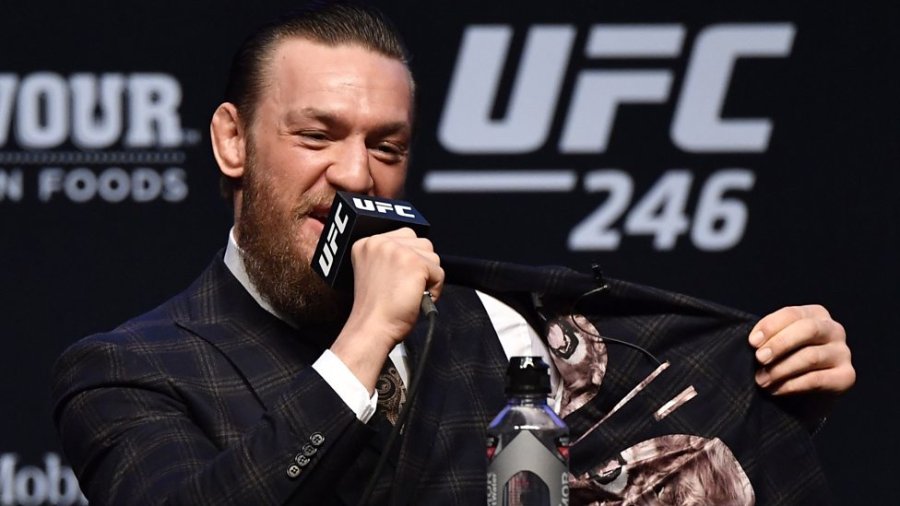 For the bones of about half an hour, McGregor and Cerrone offered up a display that was teeming with respect and gratitude on both sides - with each man making their feelings about the other very clear from the get-go.
Cerrone, who is no stranger to a cordial pre-fight build-up, could barely contain his admiration for the Irishman as the pair riffed about the potential volatility of Saturday night's contest.
For those who have followed Conor McGregor since his earliest days, however, seeing the former champion showering praise on his adversary in favour of his usual verbal bombardment was something that bordered on odd at times.
Given the circumstances that have surrounded McGregor in recent times, though, it could well be said that the switch-up was a breath of fresh air and a promising sign for those hoping that he returns with a win this weekend.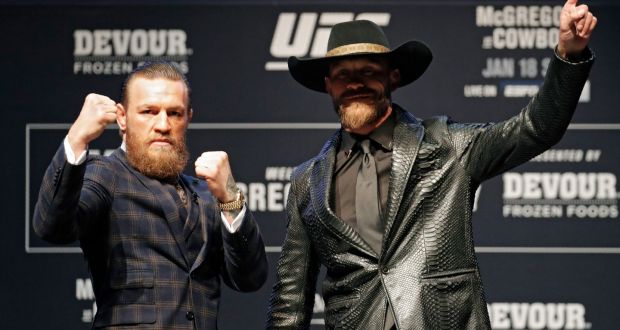 Speaking during the presser, Conor explained how his plans for 2020 revolve around making a statement at UFC 246.
"I'm in a good spot, I'm ready to fight.
"I am setting out for big goals, I am going to kickstart UFC's 2020 big and I'm going to continue it."
On the subject of Cowboy and his respect for him, McGregor promised the world that there would be blood spilt once the cage doors close but even still, that the tension that exists between him and his foe is purely of a competitive nature.
"I've had my back and forth with Donald throughout the years.
"It's hard not to respect Donald right now and at this stage.
"He has my respect and although there will be blood spilled on January 18th, it will not be bad blood. And for the Mystic Mac prediction, it will be a KO."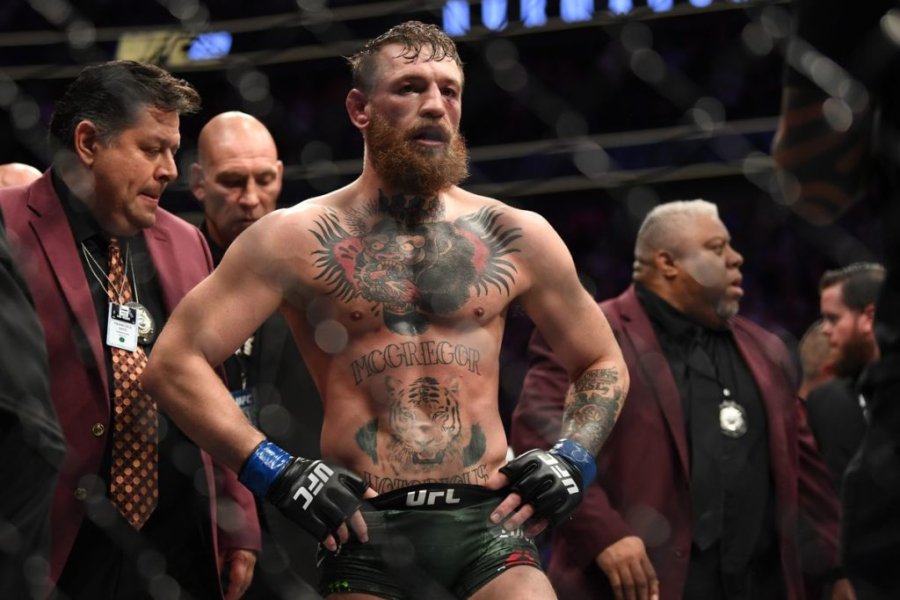 McGregor, at this point in time, has not tasted victory in over three years, with his stunning destruction of Eddie Alvarez standing as his last successful walk to the octagon.
The questions that surround this contest are numerous. The implications for the sport's future that may arise from its outcome are plentiful.
Love him or hate him, Conor has once again managed to stir up a compelling narrative - one that, from the looks of things, is perhaps the most unique and in some ways intriguing of the lot.
Watch the UFC 246 pre-fight press conference featuring Conor McGregor, Donald Cerrone, and UFC president Dana White in full below:
The first faceoff between the two can be watched below, courtesy of TheMacLife: