Articles
Yan or Volk? UFC 273 will determine the P4P #2
I know this is a topic that might rub a few people up the wrong way.
But I must admit - I think there is a very good argument to make that two of the standout fighters set to compete on UFC 273 are the best in the sport.
And look, that might be a hasty opinion to throw out there - especially with the dominance of Kamaru Usman atop the welterweight division.
Based on the list's criteria - yes, I do believe that Usman is a rightful owner of that top spot.
But if we're talking about the greatest fighter on the planet - the most technical, the most well-rounded, the fighter who has shown themselves to be superior against the greatest opposition.
Well, if we're talking about it like that - if I'm being totally honest, my pick could well fall somewhere between Petr Yan and Alexander Volkanovski.
Volkanovski and Yan: Unrivaled by their Peers
In the conversation right now, you have to, of course, include Usman, Adesanya, Yan, Volkanovski, and I would argue Ngannou - and this may be pushing it, but I'd still put Max Holloway and Robert Whittaker in that discussion. Maybe you could open that door to Charles Oliveira.
Those eight fighters for me represent the greatest active MMA athletes under the UFC banner in terms of, above all other things, their skill levels and of course their resumés.
I think the likes of Holloway and Whittaker are in the unfortunate position of being in a division that also contains another one of the names listed above - but their most recent fight with the champion, proved that each man respectively in on that level.
But while I could go into each fighter's resumé and give reasons for and against their inclusion or even their P4P number 1 argument - in the interest of keeping this video to the point and relevant - all I will tell you right now is that I do believe there is a case to be made for both Petr Yan and Alexander Volkanovski as the single greatest example of a mixed martial arts fighter on this planet.
I think there's a case to be made that both are superior to Kamaru Usman in terms of the fighter who shows up in the cage and competes - even if they don't have the defenses to show for it.
And I find it interesting to see that both men are competing at UFC 273 in fights that are expected to serve more as a double down on what we already know about them than anything else.
With no disrespect intended to Aljamain Sterling or Korean Zombie - it does seem like these matchups serve the function of getting us onto the next stage within the division - with Volk's ideal next opponent being Max Holloway - and Yan's being whoever emerges from the packed bantamweight title picture.
That's not to say that the underdogs here aren't capable of springing the upset - because trust me, I'm a big fan of both and I think Chan Sung Jung is a threat and, in particular, Aljo is actually quite underrated.
But I suppose, the purpose of this video - and trust me, it's pretty loose - just came about because of a question I asked myself about the current pound for pound rankings.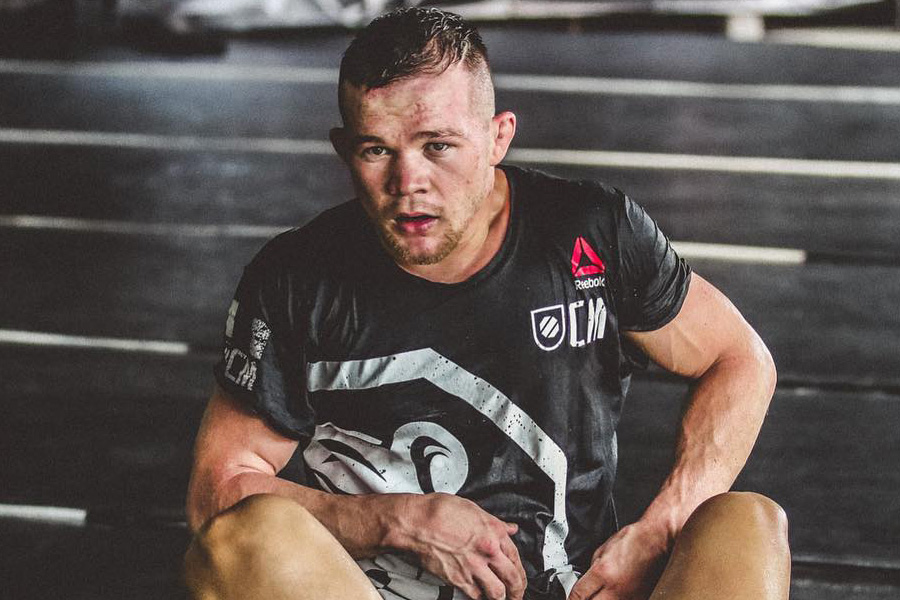 A Tough Call
If you were to put a gun to my head and ask me who the single best MMA fighter on the planet is - I'd say Petr Yan.
That's a pick that went from suspicion around the José Aldo fight - to all out confirmation when he managed to beat Cory Sandhagen.
And though the criteria that are used to single out Kamaru Usman for the number 1 spot justify his ranking - again, there is a real part of me that kinda feels like Alexander Volkanovski is right up there with Yan.
This is the eye test and all that comes into play - and the knowledge of who he is doing it against.
I would say that Volkanovski's pair of victories over Max Holloway over ten rounds are as good a pair of wins as any fighter in the sport possesses today.
And yea, those fights, and in particular their second fight was closely contested as hell - but that doesn't take away from what Volk was able to do - in fact, everything Max has done in his last four fights - the pair with Volkanovski, his drubbing of Calvin Kattar, and his instant classic against Yair Rodriguez - that only serves to make the fact that Volkanovski potentially won six rounds against that guy, that bit more impressive.
And it's the same with Petr Yan - I think his wins over top-5 guys like Cory Sandhagen, José Aldo - as well as what was on the cusp of happening against Sterling - given the quality of the 135lb division - those are incredible victories.
And sure, none of them have the status of a Max Holloway - but again, it was the dominance - especially as the fight started to grow into its later stages.
Again, I don't have a conclusive argument to bring to the table here - but I would say that no fighter in the sport looks as good to me in the elite levels as Petr Yan does.
Just like, while there are victories on right on par with Alexander Volkanovski's pair over Holloway - Usman over Colby, Israel over Whittaker, Francis over Stipe  - I don't think anyone in that top-5 has a win that surpasses his duo over Holloway.
That's an A1 level victory from a fighter who just has that air of greatness.
Prediction Time
And, of course, I expect both men to win in relatively comfortable fashion at UFC 273 - and I suppose I don't want to get too far ahead of myself in declaring anything that hasn't yet happened - but while I don't see the official rankings showing it just yet - I expect one of these men to solidify themselves in my mind as the world's pound for pound #2 - behind the long streak of defenses held by Kamaru Usman.
I don't even know if I'm explaining this well or not - but do let me know in the comments section below if you agree with my opinion on either guy.
Call it speculative, but I've preferred to be a bit looser with my own pound for pound criteria and Yan and Volkanovski are just about as good as it gets in this sport.