Articles
Why Teddy Atlas is Wrong about Mike Tyson
Note: this article is based on the video uploaded to our YouTube channel on 18 February, 2019.
"Let's just say [Mike Tyson's record] is 50-6. … I would say he's 0-5 (sic)," said Teddy Atlas in his appearance on the Joe Rogan podcast. It caused quite a bit of uproar, with some defending Atlas' position and some dismissing it. Is it an accurate assessment of Tyson's career? Even attempting to answer such a question entails participating in a boxing sectarian war. Nonetheless, that is what we will attempt to do.
It is hard to separate Atlas' assessment from his personal history with Tyson, but I will try to do so, and assess Teddy's words on their own merits, ignoring the possibility/probability that his opinion has been shaped by a deep-seeded bias.
To be clear, Teddy distinguishes between Tyson the boxer and Tyson the fighter, clarifying that Tyson was an unprecedented boxing talent: "Tyson's talent was so great. His physical ability … was so overwhelming. … that the other stuff never got tested. He was blowing guys out." Thus, when he says Tyson was not a great fighter, he is not referring to pure boxing abilities, but rather the more intangible, non-technical qualities of a fighter.
And to Teddy's point, in Mike's biggest fights, where he was tested the most, he disappointed. However, Teddy says, in absolute terms, that Tyson never won a fight, implying that his six losses were his only boxing matches that could truly be considered fights. This is simply not true. It is demonstrably false.
Teddy defines a fight as such: "To me, a fight is not a fight until there's resistance; until there's something to overcome. Otherwise, it's just an athletic venture."
There are actually quite a few guys who put up resistance; guys who were able to take a beating from Kid Dynamite and fight on. Five of Tyson's fights went the distance, and he won all of them by unanimous decision. First to James Tillis and Mitch Green in 1986, then to James Smith and Tony Tucker in 1987, and lastly to Donovan "Razor" Ruddock in 1991. But of course, just because these fights went the distance does not mean they were competitive, and indeed most of them were not.
Tillis was trying to keep Mike at the end of his jab, and clinched every time Mike started to chain a few punches together.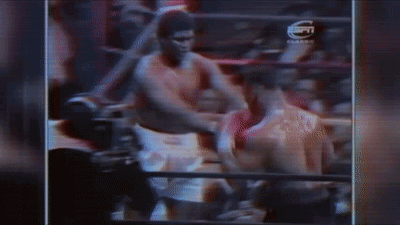 Tyson's following fight with Mitch Green was more of the same.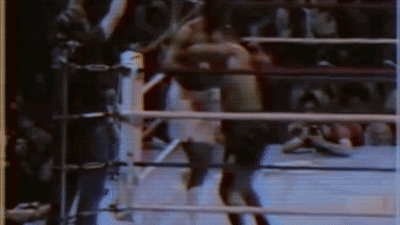 James Smith was perhaps the most egregious with the hugging and holding, seemingly not even interested in engaging with Tyson until the closing seconds of the bout.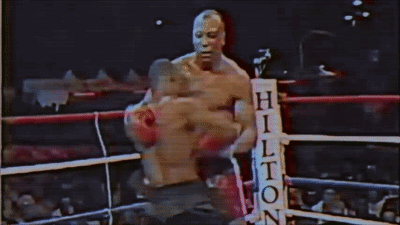 The Tony Tucker fight is an interesting one because Tucker made it clear from the opening bell that he was game. He was not simply interested in going the distance but actually tried to win.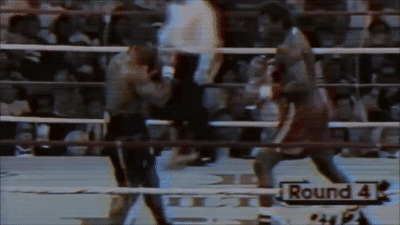 He certainly offered resistance, by Teddy's (or anyone else's) definition, but in the end, he was outgunned.
It's the fifth and final of Tyson's decision victories that really throws a wrench into Teddy Atlas' theory: on June 28th, 1991, Tyson squared off against Razor Ruddock, in a rematch of their first fight (which ended in a somewhat controversial stoppage victory for Tyson). The second fight had no such controversy. It was a hard-fought bout where both men dished out punishment and fought dirty at times, but concluded with a fairly obvious decision in favor of Tyson.
On a side note, when re-watching these old fights, you can't help but notice how small Tyson looks in comparison to his peers. Mike fought at heavyweight for his entire career, but he actually had about the same height and reach as Gennady Golovkin. It would have been interesting to see how his career would have turned out if he had fought at middleweight instead.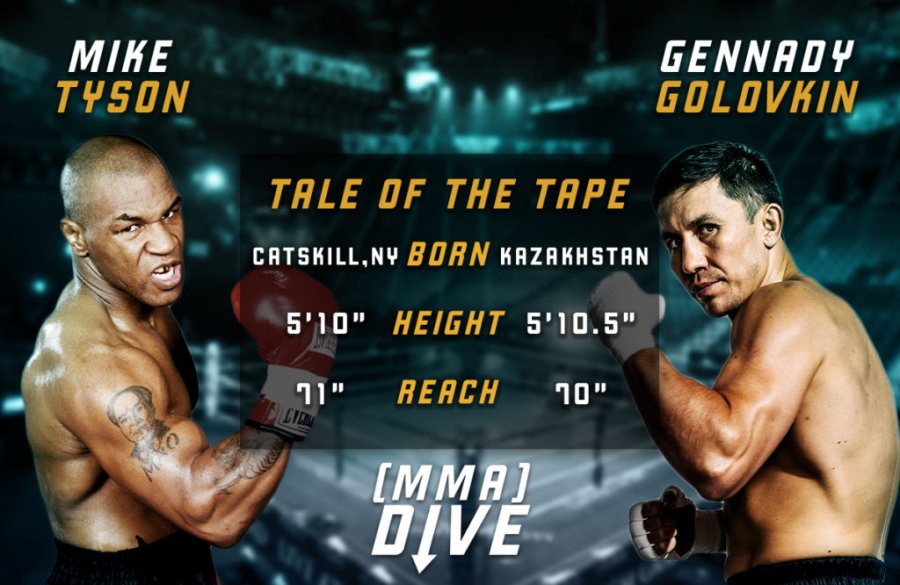 In any case, Tyson vs. Ruddock II was only one fight. But even one fight is enough to disprove Teddy's 0-6 claim. But why should we stop there? I would say that Tyson has displayed the qualities that Teddy values in a fighter, even in defeat.
We are all familiar with Tokyo Douglas. In fact, the Douglas fight was the first moment in Tyson's career where he even looked human. And he didn't cower away from the challenge at all. Lacking his signature head movement and defence (perhaps a result of his indulgence in substances and prostitutes at the time), Tyson was very hittable, and took powerful shots to the head throughout the night.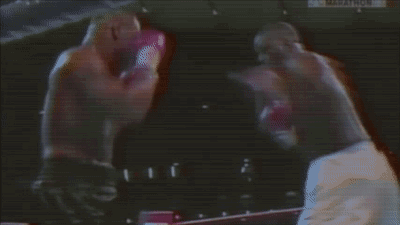 But, get this: he fought on, scoring an eighth-round knockdown which arguably should have earned him a knockout victory. This was when he was down on points and had been battered for the entire duration of the fight. Tyson himself even considers this the best performance of his career. From Chapter 8 of his autobiography: "Later I would tell people that my best fight ever was the Douglas fight because it proved that I could take my beating like a man and rebound."
His career was a very polarizing one, with some fans marveling at his power, head movement, and defence, while others remain unimpressed by his resume. But any discussion about Tyson must be grounded in facts. Tyson perhaps did not possess the heart of the likes of Jake LaMotta or Joe Frazier, but to accomplish what he accomplished took something more than what most people possess. And by Teddy Atlas' own definition of what constitutes a fight, Iron Mike was certainly not winless.