Articles
Weili Zhang Vs. Joanna Jedrzejczyk: Our Official Prediction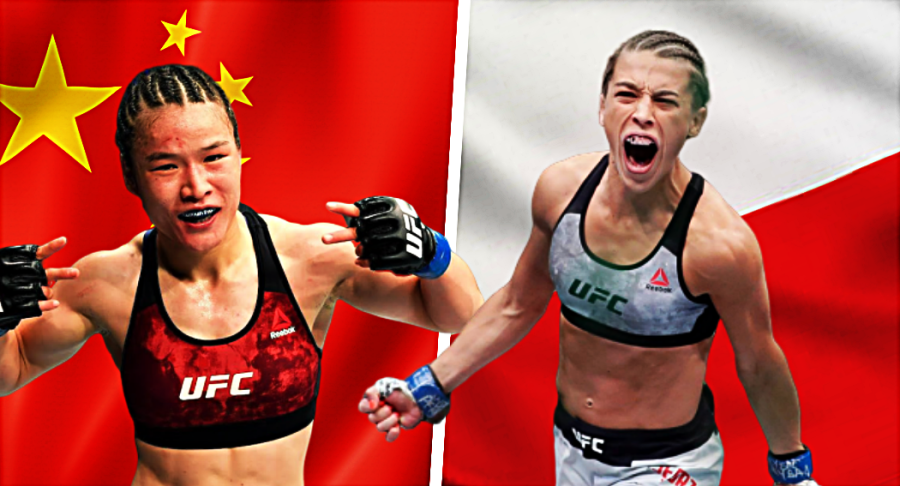 Two of the most impressive strawweights on the planet will collide in the UFC 248 co-main event.
115lbs is by far and away the most stacked division in women's mixed martial arts at present and overall, is for sure amongst the most competitive weight-classes in the sport.
Singling out one of the numerous elite strawweights as the one greatest on the planet is no easy task - although if you ask me, the former champion Rose Namajunas is likely still on top.
But even still, at this point, there is no doubt whatsoever in my mind that both Weili Zhang and Joanna Jedrzejczyk join her in the top-3 - making this strawweight clash a true battle for the ages.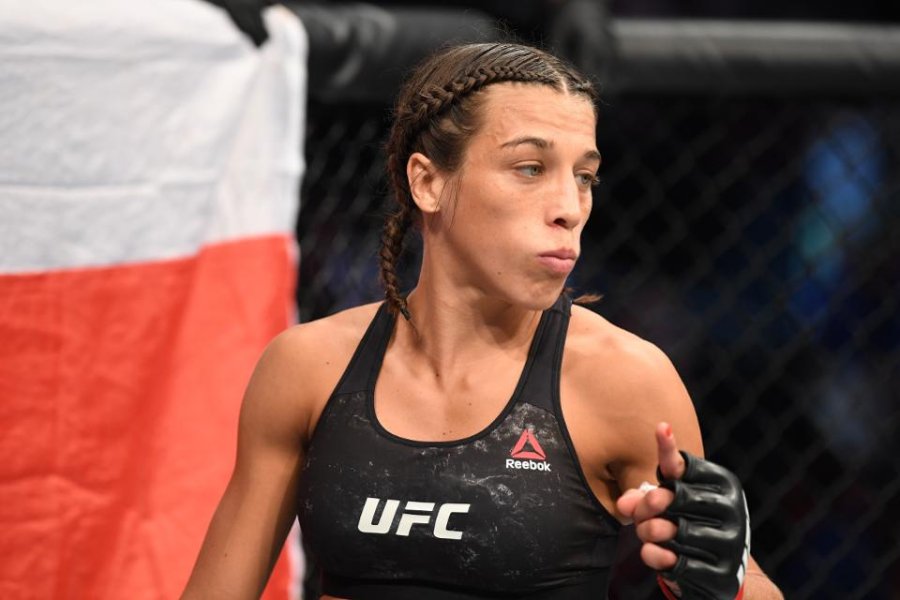 On top of that, these two athletes just so happen to match up against each other fantastically well - with each bringing their own brand of high-level striking to the octagon.
Zhang absolutely ran through the fearsome Jessica Andrade to become the first Chinese champion in the history of the UFC in a matchup that proved her billing as a force of destruction at 115lbs.
That being said, I would argue that Magnum remains very much untested at this level.
I've been a big fan of the reigning champion since before her UFC debut but even now, despite her being in the position that I had envisioned for her a few years back, the more I look at her pro-career up until this point, I can't help but think that there is much left to learn.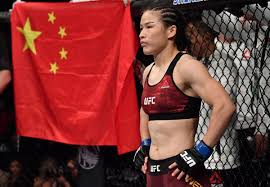 Of course, quite a lot of her pre-UFC opponents lacked the skill or the experience to share the cage with her (check out her Tapology page for reference) but even in her four UFC contest to date, it's hard to make a concrete call on where exactly she stands at 115lbs.
Her best win, in terms of name-value, pre-title-shot came against Tecia Torres in a matchup that was competitive and from there, with the UFC set to bring their show back to China, she effectively skipped one final test before Jessica Andrade ran recklessly into a hard shot that set up the finishing sequence.
I'm not in any way saying that Zhang isn't or can't be great, but upon rewatching several of the key moments in her career, I do believe that it's fair to say that there is a lot to learn.
Joanna, on the other hand, has proven herself to be of that elite-level.
A legend of the strawweight division who has now spent the best part of 800 days without the title she held for so long, this matchup stands as one that could well define her place within the annals of 115lb history.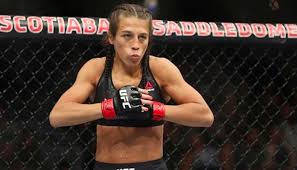 A stunningly effective striking at her best, it has certainly been a while since I've seen her giving a performance that merits the type of praise that she received regularly in her earlier days.
Whether the sport has passed her by or not, Jedrzejczyk is now in a position to recapture the public's imagination in a fight that, if viewed from the perspective the UFC are pushing, is one that seems like the perfect first step in the process of re-establishing herself.
So how do I think it's going to play out?
Well, what we have here is two strikers who will likely battle it out on the feet. I've heard Zhang speak about her multi-faceted skillset and how Joanna's more one-dimensional approach will work against her.
What I see is an incredibly athletic and powerful champion who has all of the tools necessary to make an almighty statement - one that would serve as a passing of the torch.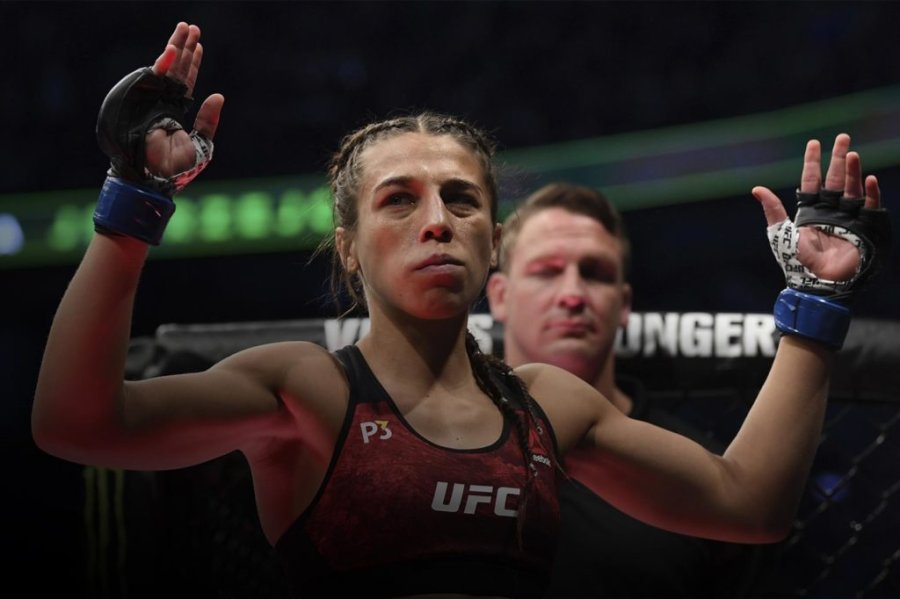 In Joanna, I see one of the most technically-competent fighters in the sport who will be forced to confront her lowest moments in order to have perhaps the greatest one of them all.
Skill for skill, it's the muay-thai mastery of Jedrzejczyk and the finishing prowess of Zhang and to be honest, it's a very tough call to make.
For the record, I'd back Rose Namajunas against either woman at this point and as you would expect, her upcoming rematch against Jessica Andrade will likely crown the next contender for the belt.
I believe that a lot of the major questions in this fight will revolve around Joanna and her mindset going in.
I'd favour her in a striking battle against the comparatively less seasoned Zhang had this matchup happened when the Polish native was in her prime but upon watching the way in which Rose played with rhythm and found her target, I think that Weili's power will play an equally large role.
Whether she has the technical edge necessary to find that target consistently will likely be the defining factor in this matchup.
I'm going to edge towards the side of potential greatness and pick Weili Zhang.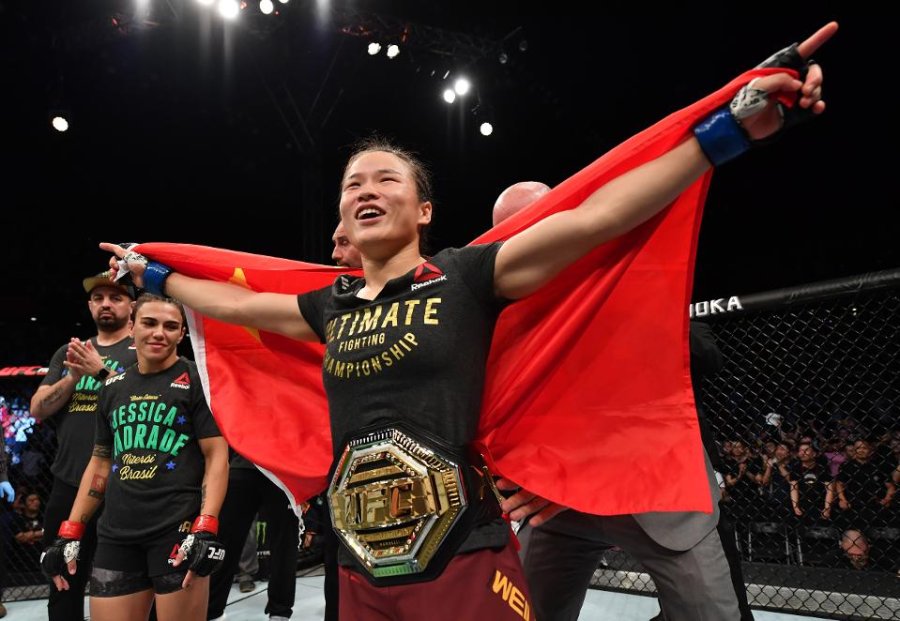 Sure, I'm not fully convinced by her resumé. But I think this matchup is coming at the right time for her - with her momentum now in full swing and when you consider that her power was enough to send Andrade packing, I believe that it can be enough to devastate the veteran Jedrzejczyk.
Joanna will not recklessly charge her down as Jessica did but even still, I think Zhang has the athleticism and confidence necessary to make her power count.
I think it'll be fast-paced, frantic, and an absolute joy to watch as long as it lasts, but for the sake of this prediction piece, I - with some hesitation - am electing to side with the champ.
Prediction: Weili Zhang via second-round TKO.
Cillian Cunningham