Articles
Weight cutting is kind of dumb
Note: this article is based on the video uploaded to our YouTube channel on 3 July, 2019. It should be noted that since the making of that video, some hard data has come out supporting our "gut feeling"-based thesis. You can view that study here.
When you sit back and think about it, weight cutting is a bit silly. The point of weight classes is to eliminate the factor of size, but the practice of cutting weight undermines the very spirit of that idea.
Anthony Pettis, former UFC lightweight and featherweight, currently fights at 170lbs. In a different timeline, he could have fought against Anthony "Rumble" Johnson. We live in a world where that was possible.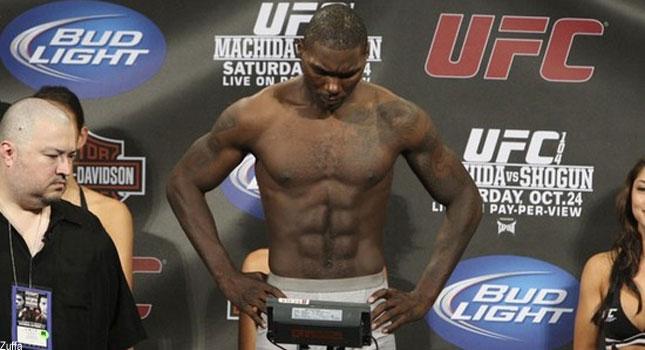 But that's not really what I mean when I say weight cutting is dumb. And I'm not talking about the inherent health risks, either. Rather, I am questioning the very notion that extreme weight cutting is a competitive advantage at all.
You just don't see the same disparity between official and unofficial weights in the other major combat sports, as you do in MMA. This is perhaps owing to the large number of former wrestlers in the sport, who brought their extreme weight cutting habits with them.
But there is a problem with this: in wrestling, the extreme weight cut sort of makes sense; the advantage one gains in size and strength by cutting a lot of weight probably outweighs the potential advantage in conditioning and quickness one could gain from cutting less weight. But there is a problem when importing this tradition into MMA.
To oversimplify the matter, what differentiates the two sports is essentially: (1) the duration of the contest, and (2) the introduction of striking into the equation. It's one thing to trade strength for conditioning when you are planning on wrestling for six minutes, but it is another thing entirely to do so when you are planning on fighting five rounds of five minutes each, all while getting punched and kicked and everything else. And of course, the weight cut has an undeniably adverse effect on a fighter's chin, a factor which is mostly absent from the concerns of a participant in a wrestling tournament.
If you want anecdotal evidence of fighters going up in weight and having success, we have a ton of it. Take Georges St. Pierre, who won the middleweight title in his middleweight debut by beating Michael Bisping. Or Anthony Pettis, who won his welterweight debut against Stephen Thompson who, in turn, had beaten the former middleweight champ Robert Whittaker (I am pretty sure this makes Tony Ferguson the reining middleweight champ somehow). And then there is the example of TJ Dillashaw, who went down in weight only to get knocked out in all of 30 seconds by Henry Cejudo. It wasn't just a difference in hand speed between the two; Dillashaw's chin was not able to withstand the blows, even though he had withstood a similar onslaught at bantamweight against a more powerful puncher in Cody Garbrandt. Months later, Cejudo won the vacant bantamweight title against Marlon Moraes.
Of course, these recent examples may just be pure coincidence. I may be talking from a perspective of recency bias. It would be appropriate to look over a wider data set across multiple promotions and eras and to reach a conclusion based on that. But that's way too hard and I don't feel like it. Also, there is a dearth of information (even very basic information) about fights in smaller, regional promotions, making it harder to get an accurate dataset.
So instead, let's just look at more cherry-picked, anecdotal evidence. Fedor Emilianenko is probably the greatest heavyweight of all time. He fought at heavyweight for the entirety of his career despite not being all that big. He could have cut weight and fought guys his size or smaller, but he chose not to, and we can't really argue with the results. The only fighter who has truly gotten the best of Daniel Cormier, did so at light heavyweight, while at heavyweight he has had a nearly spotless resume.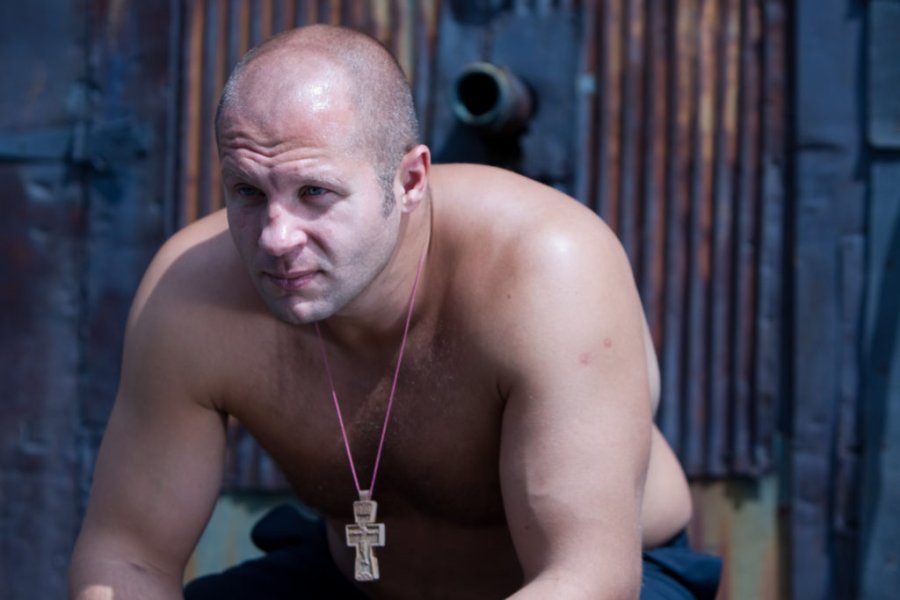 Justin Gaethje is smaller than most of his peers, but he overwhelms them with superior volume, conditioning, and bad intentions.
Michael Johnson has one of the most interesting resumes in the sport. He's defeated a lot of notable fighters, including Tony Ferguson, Gleison Tibau, and Dustin Poirier. A lot of this was due to his hand speed, which was unmatched in the UFC lightweight ranks. But then he moved down to featherweight, with underwhelming results. His hand speed simply does not translate to the lower weight class, eliminating possibly his most effective tool.
Cutting weight has some obvious advantages, but it also has some equally glaring disadvantages. Let's get rid of it, somehow.