Articles
Three Definitive Performances In The Career Of Donald Cerrone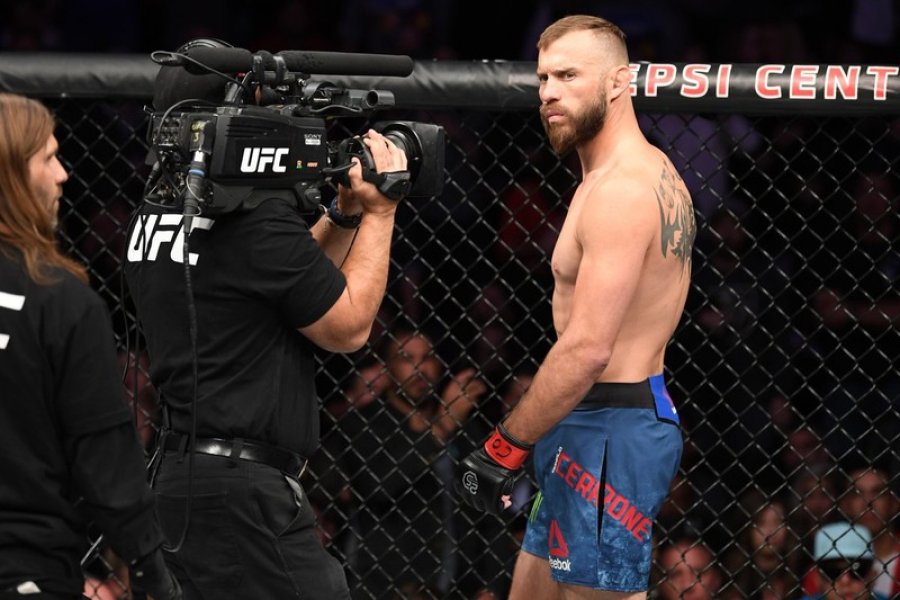 With the legendary Donald Cerrone set to compete in the biggest fight of his career this weekend, we thought it would be fitting to take a look at three of his most impressive victories to date.
With a career as long and consistently active as Cerrone's, seeing several very different versions of the same fighter is an absolute given - so with that in mind, we're going to be focussing on his more recent run at both lightweight and welterweight.
On top of that, we're also going to look at each fight and its relevance to Cerrone's upcoming battle against Conor McGregor in this weekend's main-event.
Donald Cerrone vs. Alexander Hernandez
It's no secret that the notion of 'passing the torch' exists in mixed martial arts to an extent that few other sports can match.
When Donald Cerrone was paired up against the outspoken talent that is Alexander Hernandez, there really did seem to be the sense among the fans that this fight stood as the perfect opportunity for a new, young prospect to stake his claim to a spot in the 155lb division's title-picture.
Hernandez was seemingly relishing his moment in the spotlight as he relentlessly bombarded his veteran opponent with a stream of trash-talk.
Once the cage doors closed and the time came to back it up, however, it was Cerrone who proved that he was able to withstand the heat to a greater degree than most.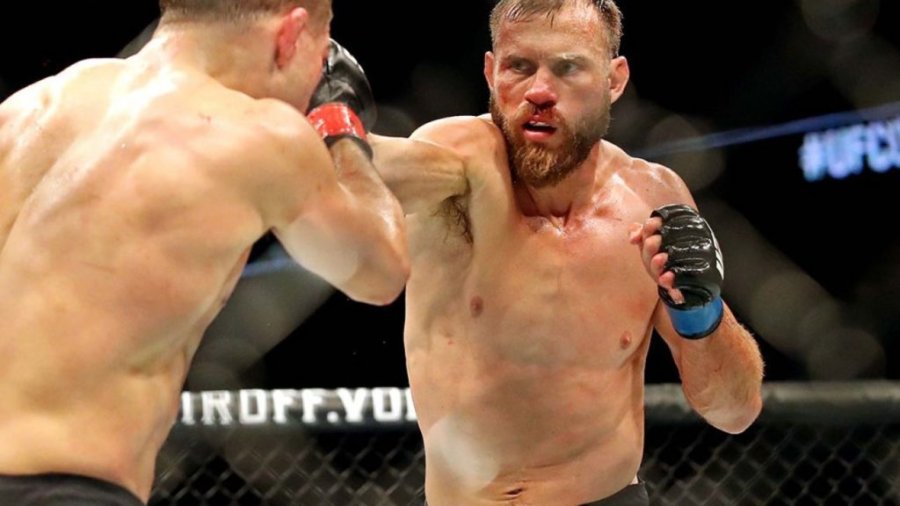 It was a thrilling affair from start-to-finish and one that reminded us exactly why 155lbs is Cerrone's natural weight-class after a long run at 170lbs.
Donald's ability to gradually turn up the heat on Hernandez was both a testament to his tremendous experience inside the octagon, but also to his everpresent durability and grit.
In facing a famously fast starter like Conor McGregor, Cowboy will no doubt be hoping to weather the early storm before turning things up a couple of notches as the fight moves past the opening couple of rounds.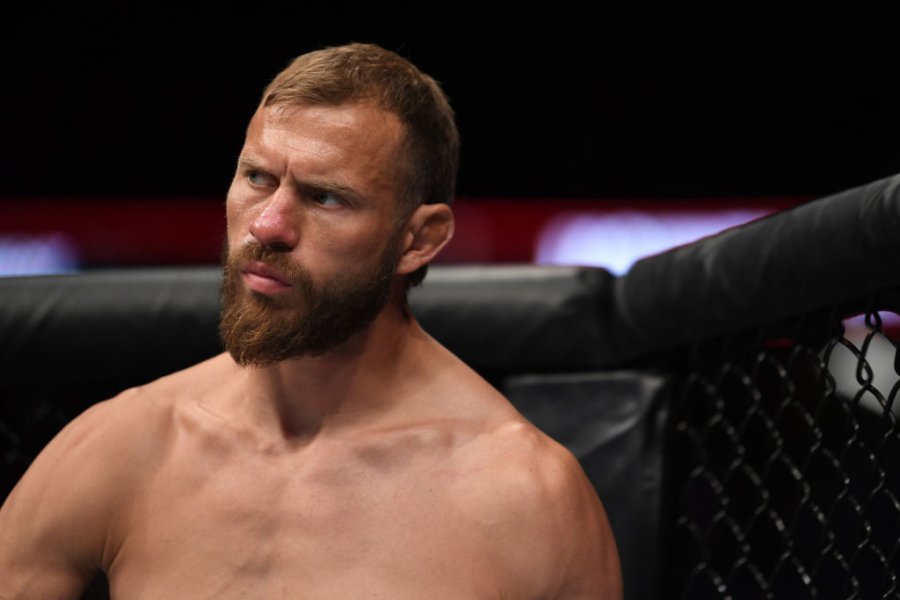 Donald Cerrone vs. Mike Perry
At welterweight, Cerrone has proven his ability to hang against some of the finest fighters the division has ever seen.
When booked to face off against known action-fighter Mike Perry, however, the fans were torn as to the bout's eventual outcome in their predictions.
Though Cowboy has shown an ability to fight under virtually any set of circumstances, the ever-improving Perry came into this battle with all of the tools necessary to make this a quick night for his adversary.
On fight-night, things could not have been any further removed from our expectations as Cerrone expertly avoided Perry's power shots while using both the clinch and his severely underrated bottom game to stifle Platinum at every turn.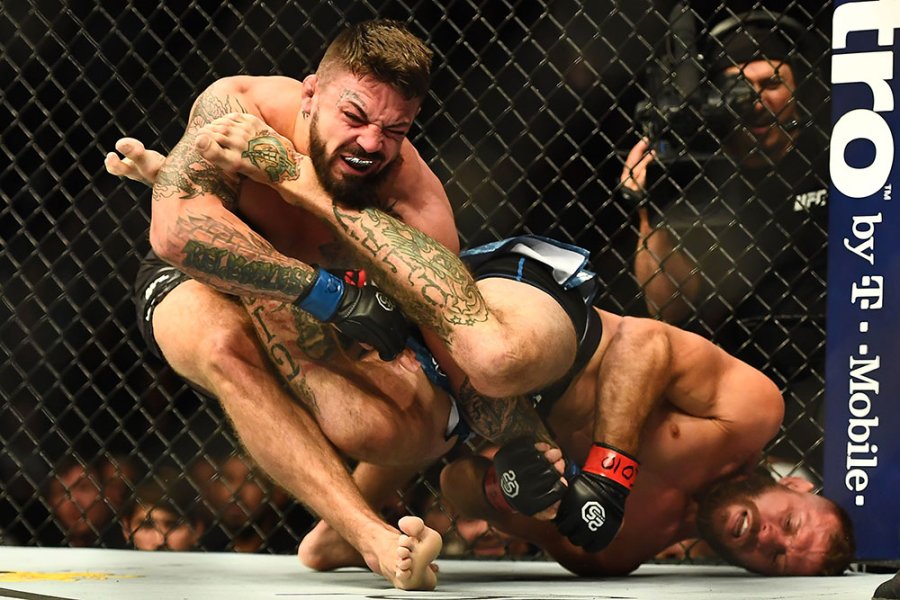 The armbar that eventually finished Perry came as a result of a perfectly executed counter to a careless takedown attempt on the part of his opponent.
Missing out on a triangle just before wasn't enough to dissuade Cowboy as he locked up an armbar on his second attempt - proving once again that he is a very real submission threat from guard.
We've seen Conor McGregor's susceptibility once the fight hits the mat in the past and while a submission victory for Cowboy would not be a massive surprise to those picking the American, the variety to be found within his arsenal is something that should keep both us and McGregor guessing once fight-night rolls around.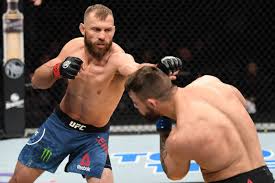 Donald Cerrone vs. Matt Brown
Cerrone made it clear that he wants to go to war with the Irishman once all gets underway on Saturday night.
For those who haven't yet seen it, Cerrone's grudge match with Matt Brown stands as something of a counter and a progression from his ill-fated attempt at defeating Nate Diaz earlier in his career.
The fight with Diaz showed Cowboy in something of a compromised state - given the fiery build-up that preceded the bout.
However, once the cage doors closed with his rival Brown, Cerrone bit down on his mouthpiece and fought a smart, but ferocious fight that culminated in one of the finest head-kick finishes of his career to date.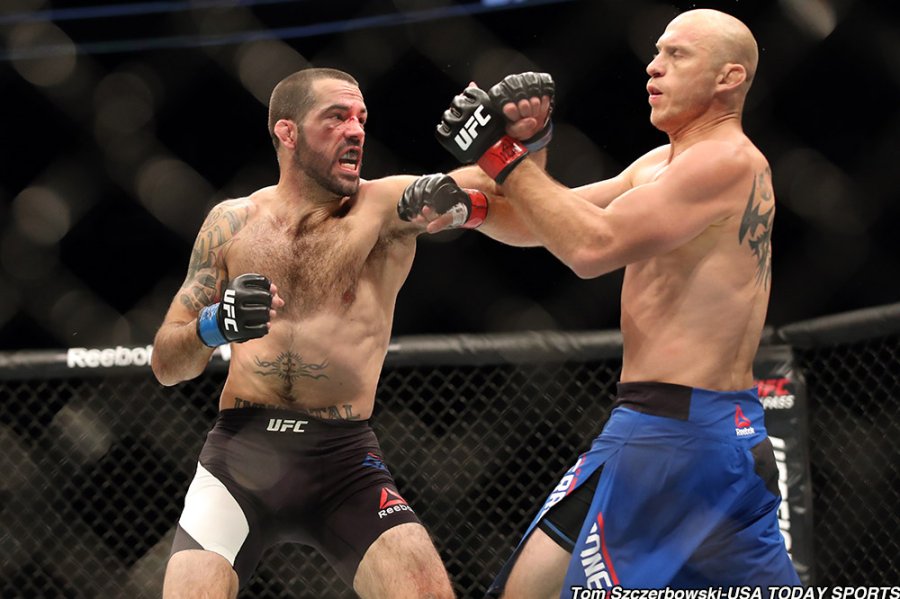 Brown is amongst the most gritty and determined welterweights the sport has ever seen - a title he now shares with Cerrone as a result of their electric Fight Of The Night winning showcase.
One of the main questions that surrounds Conor McGregor at 170lbs, is the unknowns about the translation of his power - particularly against a true welterweight.
Cerrone's battles in the division have showcased his ability to take damage and do damage and with both men seemingly making their intentions clear - if Donald can settle into the fight, his chances of scoring a similar finish will no doubt grow.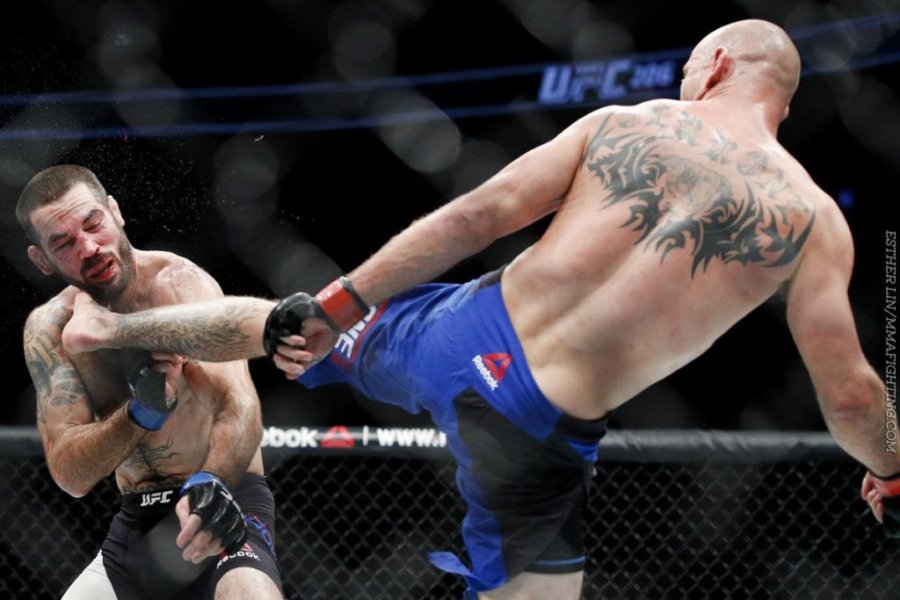 The mental issues that have plagued Cerrone over the years have seen him garner something of an unwanted label as a fight who seems to bottle it when the pressure intensifies.
History will show us that he can both be as good as any fighter on the planet on his day and a stuttering underachiever that can switch off if he's not feeling it.
The lack of any surface-level mental warfare on the part of Conor is something that has added an interesting facet to his already-intriguing contest.
And while many would assume that this will work in the favour of Cowboy, I'm not so sure.
We've seen Cerrone have varying degrees of success at multiple weights, against friend or foe. I don't particularly believe that anything outside of the internal has been to blame for his inability to win the bigger fights in his career.
If Donald is to overcome this great hurdle, even then, it's hard to know what a bout with the former UFC featherweight and lightweight champion will look like.
Thankfully, we can begin to count the hours down until UFC 246 gets underway.