Articles
Opinion: Leon Edwards beat Nate Diaz, so why is he being clowned?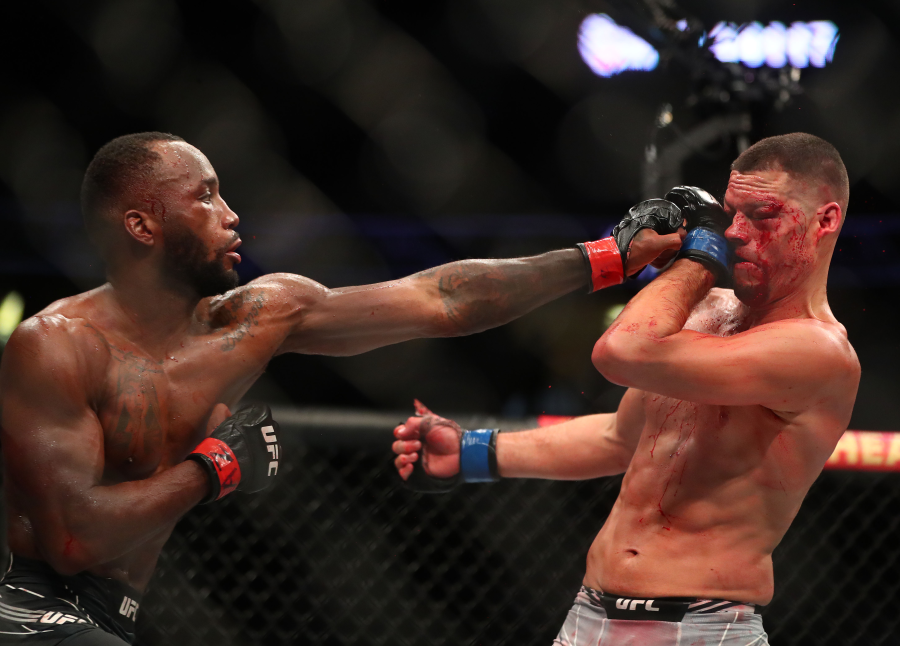 The appeal of Nathan Diaz does not even need explanation. After all, what's not to like about a fighter who is always ready to scrap, is entertaining whether he wins or loses, and – in an epoch of carefully-carved personas and acts – always remains true to himself and to his roots? I understand why Diaz has so many fans. In fact, I consider myself a fan of his.
Nonetheless, the reaction to Nate Diaz's fight against Leon Edwards at UFC 263 last Saturday is a bit surprising. Edwards, after serving up a (mostly) dominant performance, has been dismissed by some as a pretender who has no business challenging the welterweight king Kamaru Usman; this in spite of his last loss being nearly six years ago, in December 2015. 
Meanwhile, Diaz is being criticized for what is perceived as a lack of urgency in the closing minute of the bout, where he had Edwards hurt and reeling and yet was not able to finish him. 
Through 24 minutes of action, Edwards was comfortably winning the fight on the scorecards, getting the better of the striking and grappling exchanges as well as opening up a cut on Diaz's forehead. However, with 1:03 remaining in the fifth and final round, Diaz landed a mean left hand that visibly hurt Edwards.
For the remaining minute of the fight, Edwards – who was never 100 percent recovered – managed to evade Diaz's attack and avoid getting finished. However, one question on the mind of many Diaz fans was why Diaz took the time to point and taunt Edwards after landing that left hand instead of seeking to land some follow-up strikes to finish him.
I find this question to be strange, both in the context of this fight as well as in the context of Diaz's career as a whole.
Taunting has always been a part of Diaz's fighting. In fact, it's a major part of his appeal. To ask Diaz to not taunt, even in the closing minute of a fight which he has no chance of winning on points, is akin to asking Diaz to be someone other than himself.
Perhaps more critical is what had transpired in the 24 minutes preceding Diaz's late-fight heroics. Diaz's lead leg had taken a serious beating, and while he is great at underselling the damage of his opponents' strikes, this undoubtedly must have had at least some effect on his mobility.
Moreover, while Diaz is known as a cardio machine, he is also human. Going balls to the wall trying to finish an opponent for a full minute, after 24 minutes of getting beat, is easier said than done.
There are a myriad of potential reasons for Diaz's hesitance of inability to go for the kill shot immediately after rocking Edwards. Nonetheless, it is understandable that – even after a loss – Nate Diaz's stock always rises.