Articles
Opinion: Francis Ngannou vs. Jon Jones could potentially be legacy-tarnishing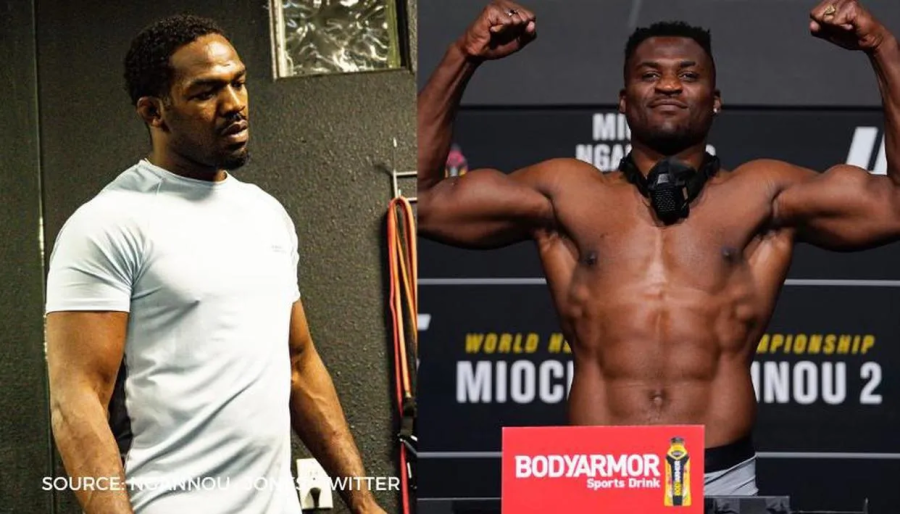 When it comes to longtime UFC light heavyweight king Jon Jones, we have to learn to distinguish between the idea of Jon Jones we have in our minds (usually derived from the many accolades he accumulated in his prime years), and Jon Jones as he exists in his current form. The two are not one and the same.
Jones is still, to be sure, a world class fighter. He is, however, slowly but surely declining, as all fighters eventually do. In a competitive sense, this must be the worst time for him to move up in weight. I think a lot of the top heavyweight can present problems for "Bones," and the most problematic of them all was just crowned as champion.
If there was any doubt as to how much Francis Ngannou has improved since his first title shot, that doubt was removed after he beat Stipe Miocic. His previous four fights had lasted a combined 3 minutes, 34 seconds. All victories were by KO or TKO. Meaning, his opponents either took a short nap, or the referee spared them from having to do so.
We did not have enough information to say that this was Ngannou 2.0, as that four-fight stretch was simply the same Ngannou we had seen prior to his first title shot against Miocic; the man who put his opponents' lights out so fast that we could not even estimate his level of skill.
But the Ngannou we saw in the rematch was an entirely different beast.
His patience and restraint are what impressed everyone. However, what I cannot get over is how quickly Ngannou took Stipe's back after defending a takedown attempt, making Stipe pay for it, too.  
Ngannou was already horrifying. But now, he may be the scariest fighter we've seen since prime Wanderlei Silva. I don't know how anyone can even stand on the opposite end of the cage and have any confidence that they could beat the "Predator."
So I can't blame Jon Jones for having such a high asking price. This is a big legacy fight for him. Many people – whether it is deserved or not – felt that this move to heavyweight was long overdue for Jones, who has always benefited from having a considerable size and reach advantage over his peers at light heavyweight. By moving up in weight, that advantage will effectively be voided.
Jones has put on some muscle, so he presumably intends to fight at heavyweight for the foreseeable future. However, he is also intent on getting as big of a pay day as he can for what will, in all likelihood, be a loss.
Why do I say this?
Firstly, as I said before, Jones in his current state is not the Jones of old. His takedowns and grappling are simply not what they used to be. And boxing was never his strength; as was exploited by Alexander Gustafsson the first time they fought, and Daniel Cormier, who also had a lot of success boxing Jones.
But back then, Jones had other tricks up his sleeve through which he was able to overcome his comparative disadvantage in boxing. He was a monster in the clinch. He had nasty elbows and kicks. He was able to take guys down, get on top, and punish them, wear them out, and get the finish. However, in his last two fights, not only were there moments where he was being outboxed, but he was not able to impose his will in the other areas of the fight; the areas wherein he has always been known to dominate. And this was against significantly smaller men than himself, in Thiago Santos and Dominick Reyes.
What will happen when he faces opponents his own size or bigger? Jones' favorite takedowns are upper body takedowns from the clinch; do we see him conceivably getting the better of any of the UFC heavyweights in the clinch, let alone actually take them down?
Or, if we want to take it even further: can Jones even hurt the big guys? This is a very important question, especially for someone who was never known to be a power puncher.
And then we have Ngannou. There is of course a huge disparity in power here, and while the conventional wisdom would dictate that Jones is more skilled overall, I think his recent performances would indicate that he will not be able to take the fight to where he needs to take it in order to have a chance.
And on the feet, of course anything can happen, but at the same time we have to be realistic: Jones himself (like everyone else) would likely prefer not to get into a firefight with Ngannou. So if Jones can't beat Ngannou striking, and he can't control Ngannou due to a disparity in strength (in favor of Ngannou), and he can't take down Ngannou, then I have no choice but to say that the outcome of this fight would be, in all likelihood, an Ngannou victory.
I am not Jon Jones and cannot claim to know what is going on in his mind. But if I had to guess, I would say that his move to heavyweight was not fueled by wanting to cement his legacy, but rather, because he did not see a suitable dance partner at light heavyweight, from a business perspective. I would imagine he did not want to continue gambling the 0 in his record and win close decisions against guys who are not big names outside of the MMA niche.
Heavyweight has bigger names, and thus, bigger paydays. Jones is competitive, but he's also a prizefighter. And he is smart enough to know where the more lucrative fights are, which is why the payout has become such a sticking point in these Ngannou vs. Jones negotiations. Ngannou would enhance his resume considerably with a win over Jones; and thus Jones seeks a level of compensation that reflects this.