Articles
Leon Edwards is getting the short end of the stick, but does it matter?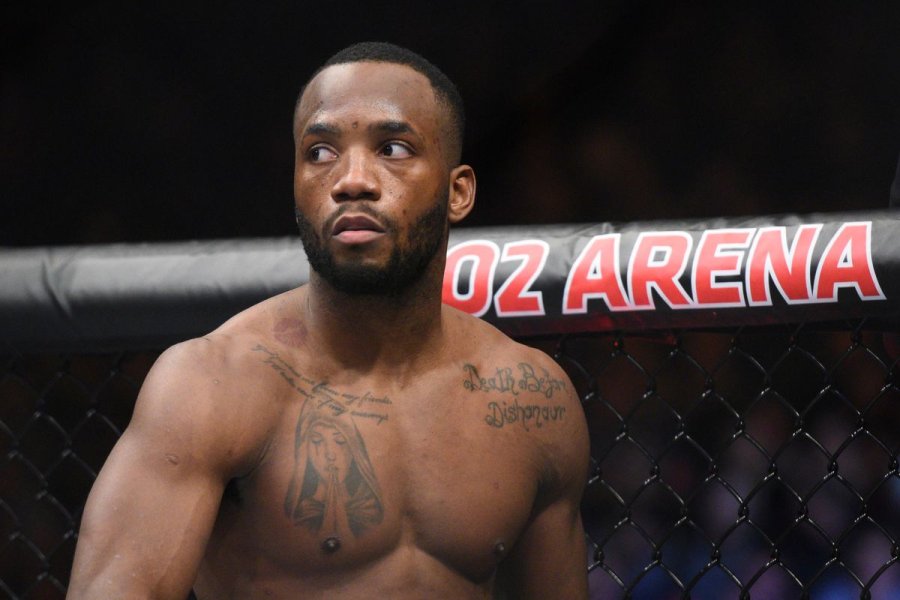 Last March, in a short promotional video for UFC Fight Night 171, BT sport did more to promote Leon Edwards than the UFC has ever done.
In just two minutes, the promo narrates Leon's entire life story from the perspective of his mother. And indeed, his life story is truly unreal. His father was involved in criminal activities in his native Jamaica. His mother, seeking a better future for her children, emigrated to England, taking Leon with her.
However, in Birmingham, Leon would fall in with the same type of crowd his father had fallen in with, and became something of a juvenile delinquent. His father, who was still in Jamaica, was shot and killed in a nightclub when Leon was 14 years old.
A few years later, at his mother's insistence, Leon would join an MMA gym, and this was what helped him turn his life around. As of today, he has one of the longest active win streaks in the sport's premier promotion.
It's rather cliché. If you had seen this type of story in a movie, you would perhaps roll your eyes at it. But it's Leon Edwards' real life story. It is one of the many real rags to riches stories in MMA. But in a way, it's the most interesting one. Yoel Romero, of course, wrestled his way up the Cuban pyramid. Francis Ngannou's journey involved back-breaking labour in the sand mines of Cameroon, and living as a homeless in Paris.
What makes Leon's story so unbelievable is not necessarily the fact that he came up from nothing. It's the fact that he seemed destined to fall prey to the same lifestyle that claimed the life of his father, but by dedicating himself to MMA, he was able to be saved. Again, if it were a movie, you may have had trouble suspending your disbelief. You'd probably think it was too cliché.
So, it should be easy to promote such a fighter, right? Why hasn't the UFC invested more in promoting him?
The answer is… complicated. For one, the British market is a very different one from the American market. While in North America, the UFC is still very much dependent on the PPV model, Britain instead has a subscription model. If you have BT Sport, you have access to every UFC event. And seeing that people in Britain have to ruin their sleep schedule just to watch most events, those who are watching surely already know who Leon Edwards is.
There is not as much need to "sell the fight" or to sell certain fighters when there is a reliable stream of revenue from subscriptions. And even if there is the need to promote, who cares? BT Sport can promote those guys.
More importantly, Leon Edwards is just not the type of fighter than the UFC would necessarily seek to promote, anyway, owing to two major reasons. For one, Leon is not so much interested in the talking. He's been doing a bit more of it lately, but as a whole it's just not his style. I think his manner of speaking has a certain midlands charm to it, but that's not what makes a PPV star. Look at the other big names to come out of Britain. Michael Bisping and Darren Till. Leon Edwards doesn't have that type of charisma.
But it goes even deeper than just not having a brash, abrasive personality. While Edwards is a brilliant fighter, his style is simply not that crowd-pleasing. Sure, early in his career he had a lot of finishes, and of course in his second UFC fight he had one of the fastest knockouts in history.
But all in all, his UFC career has been characterised by a very safe, cautious approach to fighting. Hence, out of his 12 UFC fights, only two have been by KO or TKO. Nine of them have been decisions. Dan Henderson was called "Decision Dan" for far less than this.
Of course, we can't really fault Edwards. He has among the longest active win streaks in the UFC. For a fighter, there is no such thing as true leverage; outside of being a champion and/or being a PPV star. But as long as Edwards keeps winning, he keeps what little leverage he has in a promotion that is clearly not that keen on him. How can we fault him for doing what he needs to do?
But to put this into perspective, Kamaru Usman, who is generally regarded as a "boring champion," lands 4.66 strikes per minute. Leon Edwards? 2.53. In other words, Usman's output is almost twice as much as that of Edwards. And Usman, whether deserved or not, catches flak for being a risk-averse fighter.
In his overseas career, Edwards was absolutely brilliant, and his record is nearly pristine. He did have one loss in nine fights, but this was by disqualification, and while the disqualification was perfectly legitimate, he was winning that fight up until that point.
His finishing rate was also higher before he came to the UFC, which is to be expected. But there are only three fighters in the UFC welterweight top 15 with lower output than Edwards. With Michael Chiesa (1.89 SLPM) and Demian Maia (1.82 SLPM), it is to be expected, given their style of fighting. And with Tyron Woodley (2.33 SLPM), he was never exactly a volume striker, but surely his last 15 rounds have skewed his numbers down, a lot; and even then, Edwards just barely has him beat.
We think of Edwards as a striker because that's how he made a name for himself. He has that beautiful left high kick, absurdly quick front kicks to the body, and fast hands. But really, for much of his UFC career, he's done a lot of cage clinching, laying and praying, and the like. He may not be racking up control time like Khabib or Usman but he's definitely scoring points in these rather uneventful clinch exchanges and ground sequences.
I really like Leon Edwards. I love his story. And it's always nice to see someone with that type of story to have success. And I like how he has carried himself throughout his career, as a consummate professional and as a sportsman.
Due to his inactivity, which to be sure, is not his fault, he's kind of fallen out of the title picture. He accepted to fight a very high-risk, low-reward opponent in Khamzat Chimaev, and now he's accepted to fight another high-risk, low-reward opponent in Belal Muhammad, on short notice.
If he manages to just keep winning, he can't be ignored. But if he loses, he may find himself in a very difficult position; much like Colby Covington.
Frankly, it may all be a moot point. Kamaru Usman is just a very scary man. He was always a menace, but with that jab he showed against Gilbert Burns, I have a hard time seeing how any of the current top welterweights can beat him. So even if Edwards wins his way back into contention, a rematch between Edwards and Usman may end up no different from the first fight.
However, on a sentimental level, I think all of us wouldn't mind seeing Edwards get the gold at some point.