Articles
Jon Jones' Decline as a Fighter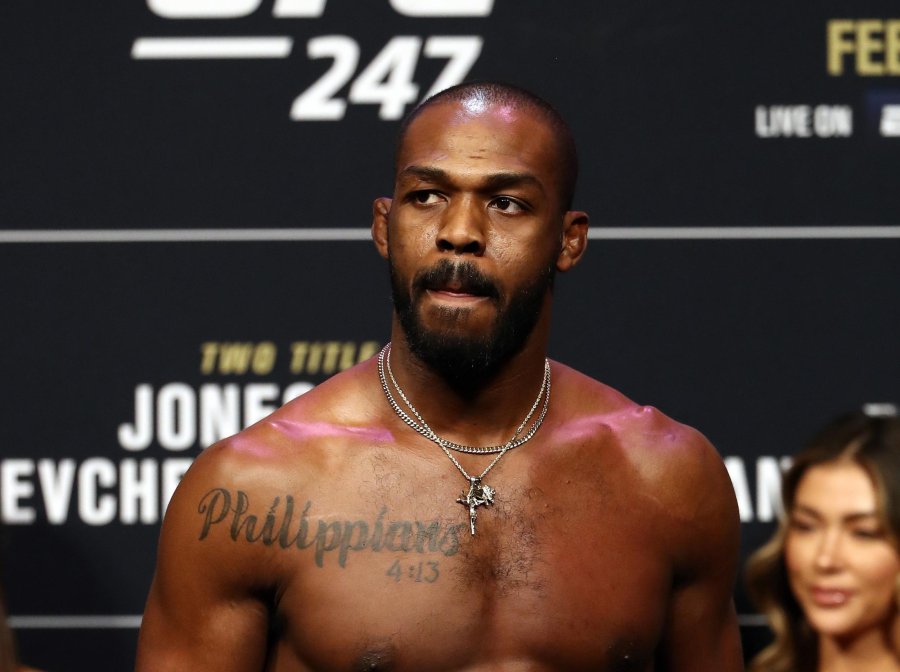 Jon Jones as a person is rightfully known as someone who can't stop getting in the way of himself. From hit-and-runs, to cocaine, to PED suspensions and now a DWI, Jon Jones has been his own worst enemy throughout his career.
With respect to his personal life, this is an undeniable truth. However, I feel that some have tried to extend this to his fighting career, and I take exception with this.
I posit that the downward trajectory of Jones' fighting career has little to do with his personal free fall. Or rather, we cannot presume that the two are interrelated. We must assess Jones' decline as an athlete on its own merits.
To clarify, Jon Jones is certainly still at the apex of the MMA world. I am by no means suggesting that he is not. However, his most recent performances show that he is far removed from his old self, and it is presumptuous to assume that this has something to do with his personal pitfalls.
Specifically, I want to give a cursory analysis to Jones' last three fights.
Against Anthony Smith, Jones won in convincing albeit very safe fashion. There is nothing inherently wrong with this; however, when taking into consideration how passively Smith himself fought, this becomes cause for concern.
Through five full rounds, Smith threw a mere 75 strikes. Smith didn't really try to engage Jones, and was content seemingly to just go the distance against Jones. He never showed the urgency that was necessary to win a fight that he had no chance of winning on the cards. Jones chopped him down with leg kicks and kept him at range, as he often does.
Some years ago, the blueprint for beating (or at least, trying to beat) Jones had already been laid out by Alexander Gustafsson. Jones' boxing is not the best. Gustafsson's reach and jab were presenting problems for Jones early, and Jones had to dig deep into his arsenal to come back and win, throwing every manner of creative strikes against the Swede, who did a masterful job of stuffing Jon's takedowns.
This is where opponents have had success against Jones. And this is where his next two opponents – Thiago Santos and Dominick Cruz – went to work.
First, a look at the numbers. Again, numbers can be misleading, and I do not advocate judging based on numbers alone. But they are a useful tool, and they give us a good framework for discussion. Against Jones, Santos threw 166 strikes; almost twice as many that Jones threw. In terms of strikes landed, Jones did have a slight edge. But remember: strike accuracy is not a judging criteria. All other things being equal, throwing more strikes than your opponent (even if they miss) should reflect favorably on you (if the gap is wide enough).
Santos' volume was unreal that night. And unlike many of Jones' previous opponents, he was not afraid to target the legs. He landed 27 leg kicks, almost equaling the 32 that Jones landed. And it becomes even more impressive when you consider that he injured his ACL, MCL, PCL, and meniscus in that fight.
A lot of people thought Santos won. I am not going to get into that discussion; the important takeaway from that fight was that Jones did not look like his old dominant self, against competition which was presumed to not be on the level of many previous opponents (the likes of Daniel Cormier, Ryan Bader, Chael Sonnen, the aforementioned Gustafsson, Lyoto Machida, etc.).
If Santos made Jones look beatable, Reyes… kind of beat him.
Again, this is a matter of opinion. But Reyes won both in terms of numbers and in terms of the eye test, at least in my view. His pace and aggression were beautiful. He clearly was not afraid of taking the fight to Jones, and he even managed to score a knockdown (?) in the first round. Jones's best asset in that fight was his durability and toughness; to survive the early onslaught before recovering and winning the latter rounds. Another thing which was curiously lacking (from this and from his other recent fights) was any sort of attempt to grapple.
This is not the Jones we had grown accustomed to. If Jones is able to continue fighting, it is a safe bet that he will lose at some point. And if/when that happens, we should not attribute it to his lifestyle, but simply acknowledge that perhaps the fight game has caught up to him.