Articles
It's time to talk about Khabib's striking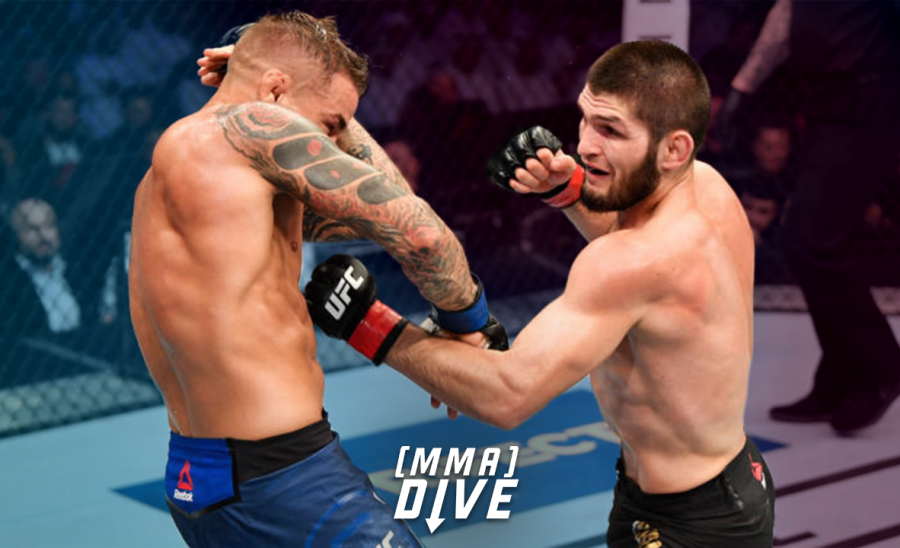 Note: this article is based on the video uploaded to our YouTube channel on 20 September, 2019.
Khabib Nurmagomedov beat Dustin Poirier at UFC 242 in his usual dominant fashion. There wasn't much drama or adversity in the fight, aside from a guillotine Poirier attempted in the third round, which, while ostensibly dangerous, was not as close as it seemed (as revealed in Khabib's conversation with Russian president Vladimir Putin). In my personal opinion, the most interesting sequence in the fight was something else entirely.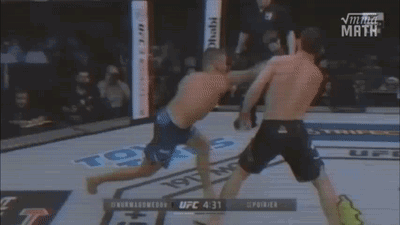 A lot of times, when we watch a fight live, we can become partial to the fighter who is moving forward, or to the fighter who is throwing heat, even if he is not landing anything meaningful. This is why fans find Floyd Mayweather so infuriating. His defensive genius is appreciated by only the more refined, serious boxing fans; unnoticed by the masses except when captured in slow motion replays.
The start of Khabib vs. Poirier Round 2 was one of those cases where something seemed more exciting live than it actually was. Poirier threw a lot of volume, putting heat behind each punch, and we all stood up from our seats. But Jon Anik – the consummate professional, reminded us: "It's hard to know the extent to which that hurt Nurmagomedov."
The answer to that is: not much. According to fight metric, Dustin landed just 8 of his 28 attempted significant strikes in Round 2, almost all of which were thrown in that initial flurry at the start of the round.
Poirier put away Alvarez. He put away Gaethje. He very nearly finished Max Holloway. Even the toughest guys have been broken when faced with his pressure. He has fast hands, he has accuracy, and he had the audacity to go for broke against Khabib, which frankly is more that can be said about most of Khabib's opponents. He realized that this was his only path to victory. But strangely enough, he had little success.
A very cerebral Poirier explained some reasons for this, in the post-fight presser: "I felt like I couldn't get anything going with my stand-up. He's very awkward; he dips his head and throws uppercuts. We never got into an orthodox kickboxing or boxing exchange on the feet. It was all one punch at a time, or him dipping and throwing a knee, or him dipping and throwing an uppercut … The way he was pulling back; it was hard to set up my combinations and get into a rhythm."
I have been saying for years that people need to stop sleeping on Khabib's stand-up fighting. Fortunately, I think it is increasingly part of the public consciousness that he is indeed an effective striker in an MMA context, even if his style does not appeal to our sense of aesthetics. It is hard to suffice in calling Khabib a sambist anymore. His arsenal of takedowns extends beyond the sambo/judo canon, and his style is so distinct and so keenly tailored for MMA competition. He is a quintessential mixed martial artist.