Articles
Islam Makhachev gets cancelled
Most of you have probably already seen this. Islam Makhachev tweeted this comment after Saturday's epic fight between UFC straw weight champion Zhang Weili and former straw weight champion Joanna Jedrzejczyk: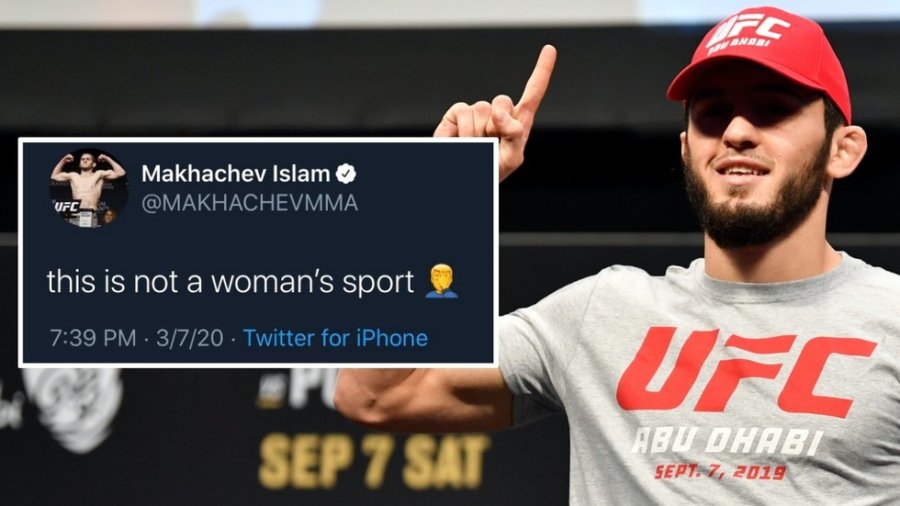 He later deleted the message, perhaps due to the heavy backlash he was receiving online.
It was a culmination of multiple things which caused the backlash: 1) the fact that Zhang vs. Jedrzejczyk was immediately labelled an instant classic, and perhaps the greatest women's MMA fight in history, 2) the fact that it took place on the weekend of international women's day, and 3) if we are being honest, Makhachev's cultural and religious background.
We cannot ignore this factor when we observe the backlash. After all, this is not the first time a fighter has expressed opposition to women's MMA. Georges St. Pierre famously said he doesn't watch women's fights: "I have a hard time watching the girls fight … the way I grew up it's maybe a different mentality; I am old school. But I have a hard time watching girls fighting."
When Fedor Emilianenko was asked if he likes women's MMA, he gave a stoic one-worded answer: "No." When asked for an explanation, he was not shy: he said that fighting is for men, and that there are many other, more suitable sports for women.
Neither of these legends is ever perceived as backwards (although Fedor is certainly perceived as different). Thus, I feel the backlash received by Islam was certainly in part due to him being from the northern Caucasus, and the perception that women in that region are treated as inferior to men.
Moreover, this was a matter of everyone deciding what it was Islam meant, without necessarily knowing with certainty. He wrote all of six words, in a language he does not have mastery over. Is he suggesting that women are physically incapable of being skilled fighters? Is he discrediting the work they put into reaching the peak of competition? Or is he expressing a visceral reaction to women getting violently battered and beaten over the course of 25 minutes? After all, he said this after a fight in which a fighters' forehead looked like this: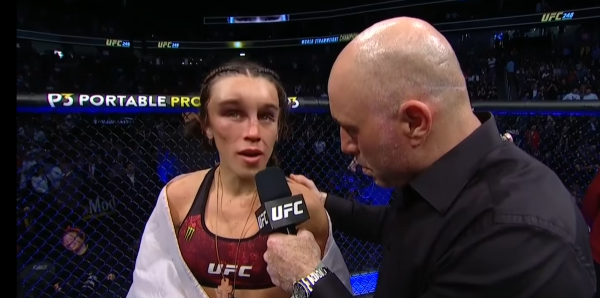 This may very well go back to what Frank Mir (who currently works as a commentator for the Russian promotion Absolute Championship Akhmat), said of the kavkaz people: They consider it shameful for two women to beat each other half to death for the entertainment of men.
I do not deny that Makhachev probably has a point of view very different from those who are condemning his tweet. I just think these people should perhaps put down their pitchforks and reflect on his words and maybe see the truth in them, even if they ultimately disagree.