Articles
Fury vs. Wilder 2: Fight Preview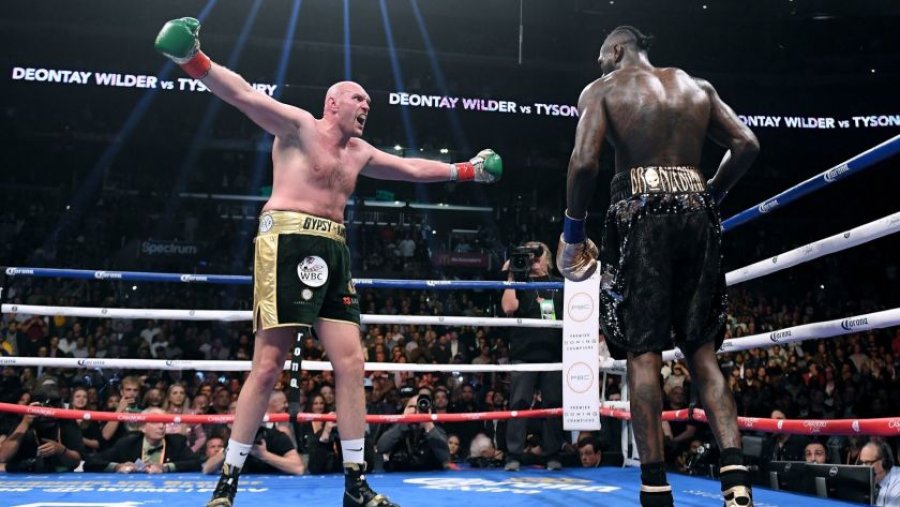 Tyson Fury vs. Deontay Wilder I was somewhat of an instant classic. We can't really call it a "good" fight (as the majority of it consisted of Fury feinting and scoring with a jab while eluding Wilder's helicopter shots). But it was compelling television.
For starters, any Wilder fight is necessary viewing. That's just how it is. He certainly proved that against Luis Ortiz last November, when he scored a clean knockout with a straight right hand in the 7th round.
On the one hand, it was impressive how Wilder can generate such frightening power from a straight right. And on the other hand, Ortiz had been schooling him for pretty much the entire fight, and was rightfully ahead on every judge's scorecard (58-56, 59-55, 59-55). But as Wilder said in the leadup to the fight: "My opponent has to be perfect for 12 rounds, and I only have to be perfect for one second." He said this, and then he went into the ring and proved it.
Wilder's high level of success in professional boxing is at once both captivating and baffling. But he deserves respect for catering his fight style to his God-given talents; not caring what boxing snobs think boxing is "supposed to" look like.
And he is not just swinging for the fences for 46 minutes; he waits for openings and exploits them to devastating effect. Before getting stunned and KO'd in the 7th, Ortiz had been landing some great combinations that hurt Wilder. Letting his hands go against Wilder was a decision he surely wishes he could have back.
Fury vs. Wilder I, as far as how a boxing match should be scored, was undoubtedly Fury's fight. I personally scored it 115-111 for Fury, giving Wilder a 10-8 for the two knockdown rounds, as well as one of the earlier rounds. It could be argued that Wilder only deserved the 9th and the 12th, and oddly enough even in those rounds, he was completely outboxed aside from scoring the knockdowns.
But as much as we whined about the result, we all understood that a draw was probably the most reasonable outcome. Not from a conventional round-by-round, 10-point-must perspective, but just from the optics. Even though Fury boxed Wilder up and more or less dominated him in this realm, he had to rise from the dead to even be in the position to wait on the judge's scorecards.
Conventional boxing wisdom is that the boxer beats the slugger in a rematch. The problem is that Wilder defies conventional boxing logic. He is not a slugger in the typical sense; he is a small heavyweight and his output is not high. We rarely even see his awkward-looking helicopter shots except when he feels his opponent is truly reeling. As such, Wilder is always fresh. Thus, his opponents need to avoid his death blow for 12 whole rounds.
Fury got caught twice in their first fight. My question is: was it because of ring rust (having come out of retirement just six months prior; and a retirement marred by alcohol and weight problems, at that)? Moreover, if he gets caught again, would he be able to survive it? This is the question that will get answered on Saturday night.
My mind wants to predict a Fury decision victory, but I have been burned in the past for doubting the "Bronze Bomber." I won't pretend like I know what I am talking about. I just know I will have my eyes glued to the screen.