Articles
Five Elite Lightweight Tests For Charles Oliveira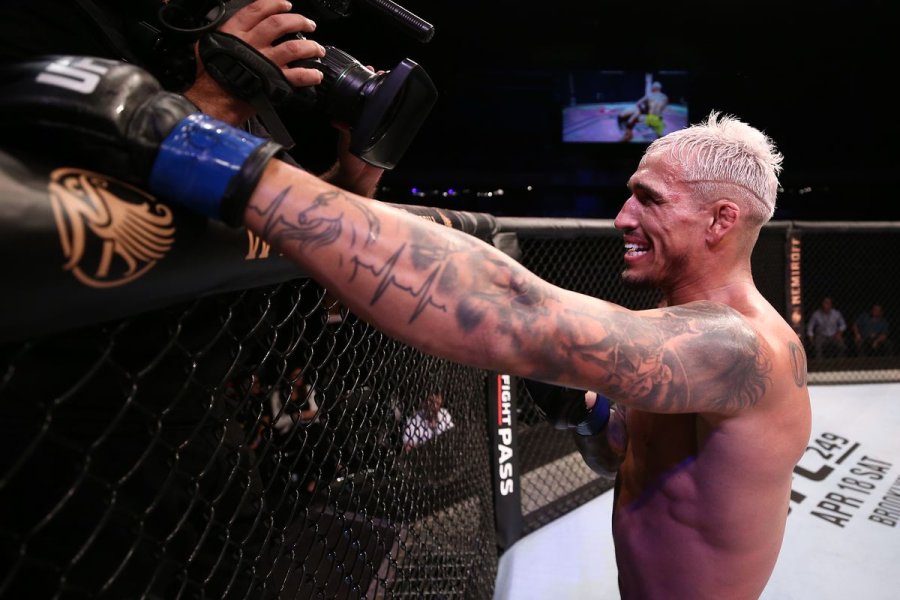 Charles Oliveira put his status as a top-10 lightweight beyond any doubt with a third-round finish of Kevin Lee at UFC Brasilia last night.
The fight itself was as fast-paced as you would expect given the two men involved and while Kevin Lee certainly had his moments, the versatility overall danger posed by Oliveira proved to be too much for his opponent and when Lee shot for a desperate double-leg in the third, the wiley veteran was able to snatch his neck, finishing the fight.
With a streak of finishes that now totals seven straight, Oliveira has been making quite a bit of noise - in all the right ways.
Lightweight is perhaps the finest division in the sport and while the road to the belt will likely spike in difficulty from here on out, who's to say how this undoubtedly talented threat will fit into the overall title picture.
With an ever-improving skillset on the feet - as demonstrated in his victory over Lee last night, Oliveira is certainly living up to the promise that has been attached to his submission ability for all these years now.
And while his recklessness has gotten him in trouble before, perhaps at this point, with all of his experience, he has found the right balance and a clear path towards eventual UFC gold.
Now, Oliveira finds himself on the cusp of making a real dent in the divisional top-10 and with that in mind, I've compiled a list of fighters who could test his overall suitability for that step up.
Edson Barboza
Barboza has certainly had his fair share of struggles with gaining consistency at 155lbs but to his credit, he has taken on a who's who of legendary lightweights and is always a credible threat to whoever it is he stands across from.
With some of the most electric kicks in the game and an eye for a finish that has never left him, Barboza will ask questions of Oliveira that few others within the sport can and would provide enough intrigue to draw the fans in as they look to see exactly where Oliveira's skillset is at.
An all-Brazilian encounter between these two talents would no doubt be a perfect main-card addition to any major PPV and while Barboza is certainly beatable, he has a proven knack for bringing hype trains to a resounding halt.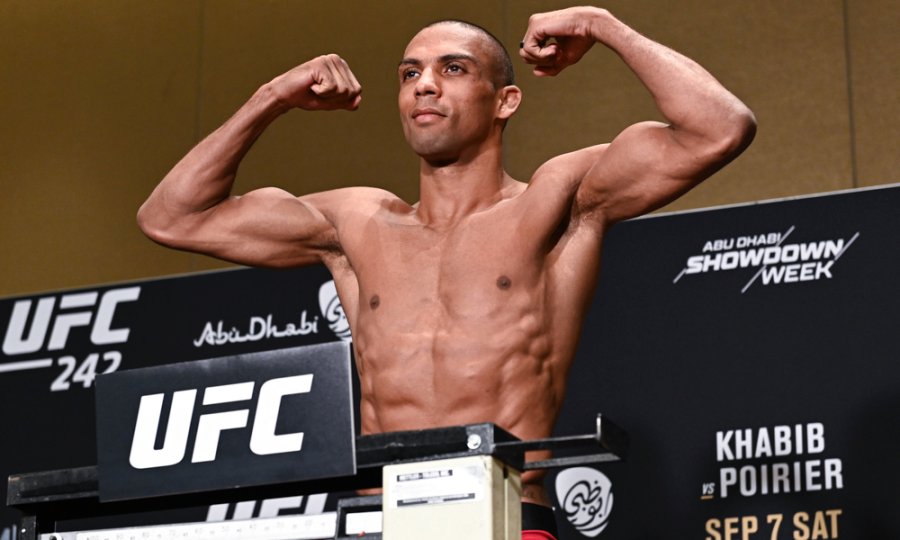 Paul Felder
Paul Felder does seem to carry some uncertainty about his long-term future in the sport of mixed martial arts following his defeat at the hands of Dan Hooker last month but I think it's safe to say that the MMA community as a whole would much rather he stay around for a bit longer.
An action fighter through-and-through, Felder would not only provide Oliveira with a suitable test, but the bout would also stand as a rematch of their first contest - a fight that The Irish Dragon won by way of brutal knockout.
A lot has changed since that matchup originally went down, though, and to be honest the odds will likely reflect that in the sense that Felder, who is no doubt still a top fighter, will probably have a much tougher fight on his hands this time around than previously.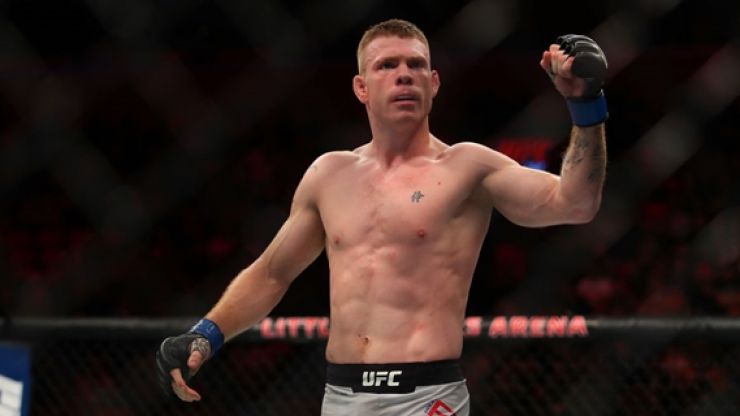 Donald Cerrone
This would be an interesting one, for sure. Donald Cerrone's knack for completely turning out expectations on their head has seen him defy all odds in staging a number of unlikely career resurgences.
Of course, his most recent string of defeats have been especially brutal on the veteran but when you consider exactly how game and active Cowboy has been over the last few years, it's not hard to imagine that he could potentially conjure up another impressive run before long.
A matchup between him and a similarly well-rounded talent like Oliveira would stand as the perfect platform for the eventual winner to begin an assault on the divisional upper-echelons.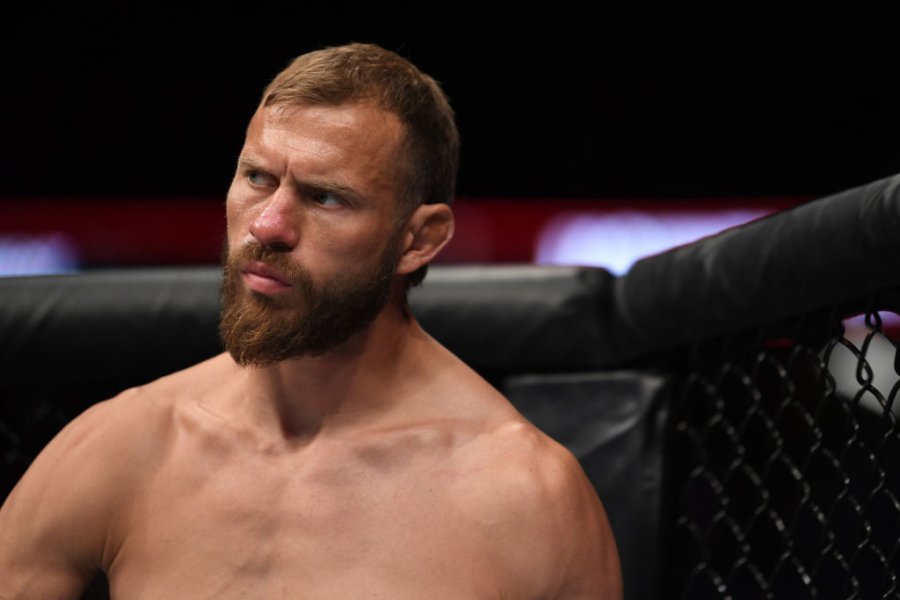 Justin Gaethje
Perhaps The Highlight remains a bit out of reach for Do Bronx - considering Gaethje's status as one of the next-in-line for a crack at the lightweight belt but given that Justin is without an opponent right now, if a matchup with Conor McGregor doesn't come to pass, why not set up these two in the mean-time?
While the former WSOF champion Gaethje endured a difficult but ultimately thrilling start to life in the UFC, the manner in which he has rebounded and made the necessary adjustments to his already-electric style has been nothing short of phenomenal.
Given Oliveira's own late-career resurgence, the narrative would already be set if these two were ever to get it on inside the octagon.
It would be a pairing of two of the most in-form finishers in the sport and knowing each man's penchant for a high-intensity battle, you can all-but-guarantee that the judges will not be required once things kick-off.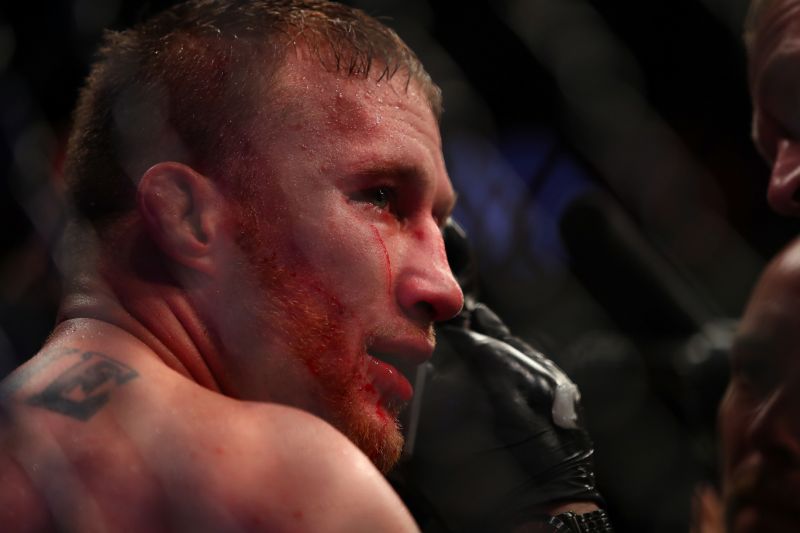 Al Iaquinta
Who wouldn't love to see Do Bronx throw down with Ragin Al?
Iaquinta has seen mixed success in recent times in the absolute shark tank that is the lightweight division but even now, he remains a very legitimate test to anyone in the sport.
Incredibly tough, adaptable, and resilient, Iaquinta hasn't been finished in over six years and in the nine bouts that he has partaken in since his last submission defeat, he has displayed an ever-improving, well-rounded skillset.
Oliveira needs a step up for sure, but also one that offers up the type of matchup fans can get behind. There's quite a lot of interesting fighters making that very same climb right now and while Iaquinta is a talent, he certainly has moved into that gatekeeper role in recent times.