Articles
Diving Into Conor McGregor's TheMacLife Interview Pt II
Conor McGregor's recent interview with TheMacLife was one that gave a very strong indication of where the Irishman's head is at present ahead of his return to the UFC octagon this month.
If you missed out on the first part of this article, you can read it here.
On Justin Gaethje as a future opponent
"[Justin Gaethje] is on the list. Maybe I'll face him next. Maybe I'll face him next. He has it coming. I laugh at him. He's a funny guy. He has been taking it very... to heart. I know the feeling when you do that. Maybe I'll get through Donald and I'll have a quick turnaround against Justin."
There was a noticeable increase in the passion behind his voice as he gave his thoughts on the former WSOF champion.
What was interesting to note here, though - in contrast to what Dana White would have us believe - is that McGregor doesn't seem to view a victory over Donald Cerrone as a surefire way to earn a 155lb title-shot (with the exception of a late-notice switch-up in April).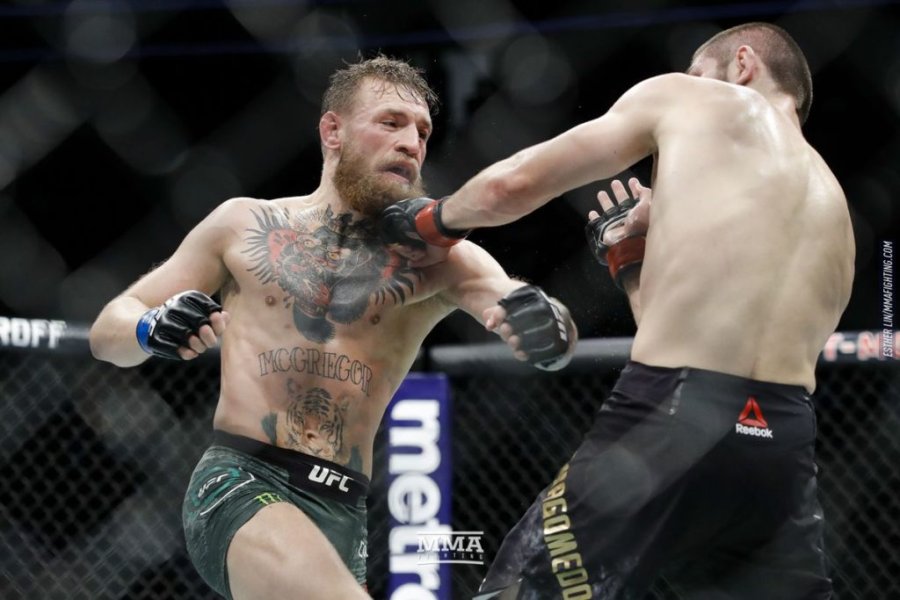 Tony Ferguson aside, there can be no doubts whatsoever about Gaethje's status as the #1 contender in the lightweight division.
Consecutive first-round finishes of James Vick, Edson Barboza, and Donald Cerrone have been more than enough to see him single himself out as a next-in-line for a crack at the belt and hearing McGregor speak of a fight with Gaethje next was heartening at the very least.
On his UFC 229 clash with Khabib Nurmagomedov.
"I'm just having fun with it all now. He is trembling. That man is trembling. He doesn't want it. You know, you get it, but he doesn't want to lose it again. Everyone wants it. The boss, Dana, wants it. We all want it. He can run but he can't hide.
"In my mind, I won round one. I outstruck him three-to-one. Ok, he had position on the mat but I outstruck him three-to-one. What did he do in that first-round?
"That last camp was horrendous. I have no-one to blame but myself. And I did blame myself and I made the corrections. Thankfully, I have a strong team behind me that are pushing me and guiding me in the right way and I'm guiding myself. That's the main thing."
Where the intensity in Conor's voice heightened at the very mention of his fellow lightweight contender Justin Gaethje, in perhaps an even more interesting turn, it did seem as though he was playing down the level of emotion he felt about his Russian rival.
If you're taking Conor at his word, the last few months and the reflective zone he seems to have found himself in have been built around the idea of recapturing the mindset that led him to two UFC titles.
For all of the verbal barbs he threw at the likes of José Aldo, Chad Mendes, Dustin Poirier, and Nate Diaz, it was still easy to tell that McGregor was very much in control of himself and the dynamic that existed between him and his opponent.
Coach John Kavanagh has spoken in the past about the moment that his fighter turned to him in the wake of the now-infamous UFC 202 press conference and said, 'The illusion of insanity is over. Now it's time for the gameplan."
If you remember the bottle-throwing antics that dwarfed the presser's meeting between Conor and Nate Diaz, you'll remember the overwhelming sense that McGregor had finally grown emotionally invested - a prediction that instead would not truly come to pass to its fullest until last year's UFC 229.
I believe that a large part of Conor's battle for redemption will come through him cooling off after his role in creating one of the ugliest rivalries in sporting history.
Listening closely to him speak about the Khabib fight, it still appears as though its a fight he has still yet to move on from fully.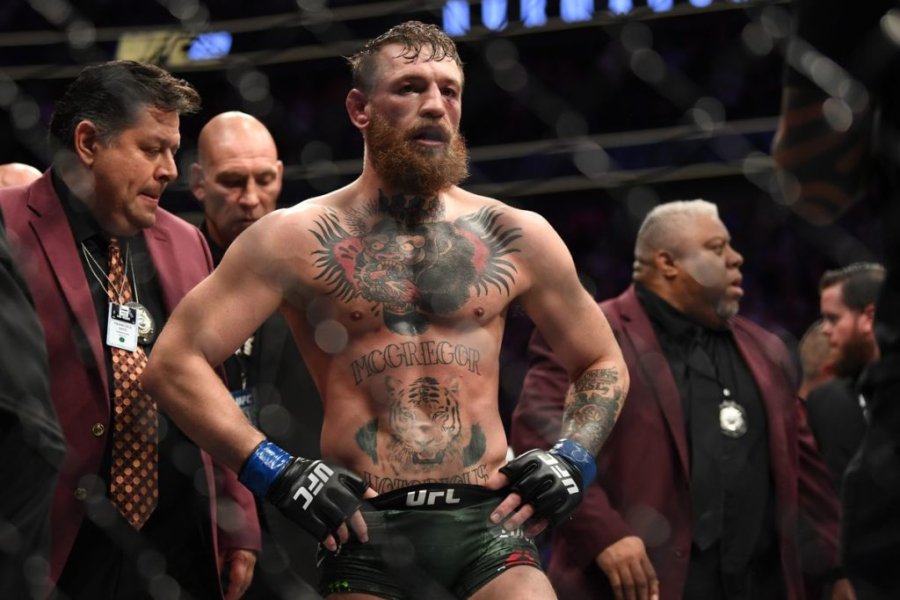 I'm not saying that he hasn't made progress since his ESPN appearance back in August by any stretch, but everything about this interview suggested that the loss is still playing on his mind.
Fortunately for him, he has the opportunity to screw his head on straight and in some ways, temporarily move on from Nurmagomedov with this '2020 season' until the time comes to run it back - if that's how things do, in fact, play out.
We will likely see Khabib vs. McGregor II before all is said and done, but for now, the wound of the crushing defeat that he sustained appears to be one that he is very much still tending too.
On his relationship with his team and the state of his reputation in the eyes of the fans.
Like anything else, this climb, if successful, will be a long process but again, the quote below illustrates the fact that he is in acceptance of his own part in the state of his reputation and the post-UFC 229 relationship between him and his team.
"That [defeat] was after a horrendous camp where I was so disrespectful to the people that believe in me. I was disrespectful to my team with my lack of commitment, and I still went out and done that."
"The forgetful MMA industry - it's such a forgetful game. One guy can have a win or two wins and they're on top of the world. Then a guy can have a loss and he's on the bottom. I'm going to remind everyone and continue to climb, continue to get my sharpness."
Fight-week's media obligations aside, this is likely all we're going to get out of the Irishman until the UFC 246 train really starts to gain some momentum but for what it's worth, it's pretty clear that the event's headlining contest has all of the makings of an infinitely intriguing affair.
Part I of this article can be read here.
Watch Conor's interview in full below: