Articles
Diving Into Conor McGregor's TheMacLife Interview Pt I
Conor McGregor returned to the spotlight for his first major interview since his divisive appearance on ESPN back in August.
Speaking to Oscar Willis of TheMacLife, McGregor cut a more level-headed figure than we've been accustomed to seeing him as of late.
Whether it was just simply a case of catching him on a good day or in a state of post-workout clarity is anyone's guess but all things considered, the Conor McGregor who spoke to Ariel Helwani a few months was one far removed from the man who gave us his thoughts yesterday.
Talk is cheap and, of course, McGregor is the best talker in the business but if you ask me, there was enough here to suggest that the Irishman is being honest and transparent in his assessment of himself.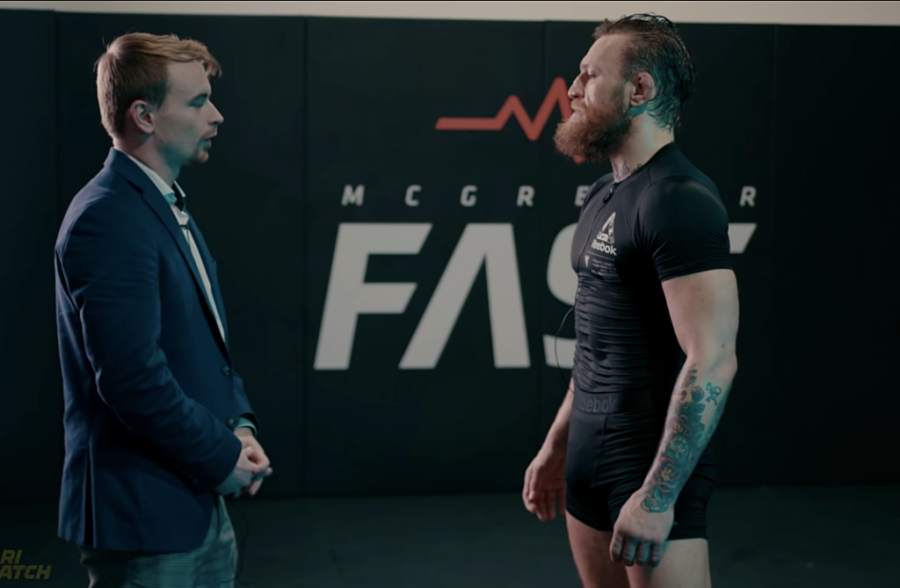 Thankfully, we're now just two weeks away from finding out exactly where Conor stands within the landscape of the sport from a competitive perspective but based on what he said over the course of the interview's near-nine-minute run-time, there were a few things that stood out.
On the subject of his plans for 2020.
"I had a little gameplan. But the UFC were coming back at me so I have put it in the UFC's hand. I do not care. I am back. I am back to who I am. I look forward to showcasing that on January 18th. Whoever is after that, it does not matter. I will be ready.
"People always say to me 'don't get involved in politics', so I have taken a backstep on that. I don't care man. The disrespect I have received from many in the business, sometimes it has caused me to react - I have reacted to disrespect. No more. I am focused on myself, on that belief in myself and I am back to who I am."
This may well have been the most interesting segment of the conversation in my eyes. The power struggle that has existed between Conor and the UFC over the last five years has been almost as compelling to watch as the fights that he has fought inside the octagon.
Love him or hate him, the Irishman has been in a large way responsible for completely rewriting the script as far as the UFC's relationship with the mainstream is concerned, but also with the fighters who occupy their roster.
We're only really starting to see the ripple effects in the last year or two but the entire Conor McGregor phenomenon has in some ways allowed the UFC to understand the power of shamelessly making compromises with their biggest stars in mind in order to both give these assets a push while also generating the type of controversy that drives traffic in this modern era.
We've seen events uproot and move across an entire country on notice that can be counted in meer hours. We've also seen USADA rulings overturned in cases that would have resulted in withdrawals 99.9% of the time.
Conor's role as an anti-establishment figure has no doubt contributed to change within the world's premier MMA organisation but now, it appears as though he is content to take a backstep.
McGregor's drive to push through boundaries has been a consistent theme over the course of his career but now, issues that plague him on a more fundamental level need to be addressed.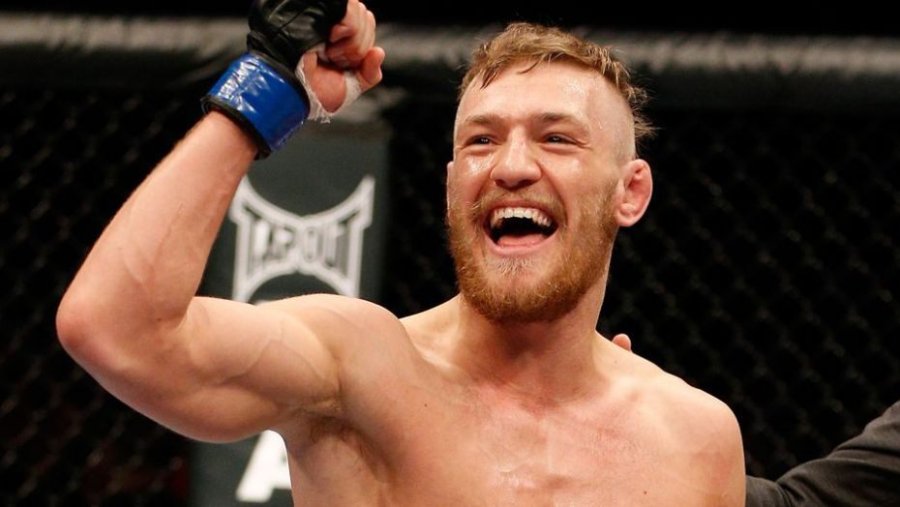 On his commitment and the current state of his reputation.
"You know, a lot of people forget about my skill-base. I'm going to go in there and remind them. I don't feel as though these people are on my level. I have not been committed for a while - up until a year ago. I look forward to going back and showcasing my skillset to the people."
"I'm back in my old frame of mind. I just want consistency. I want competition. It's what I love to do. To be in that healthy state of mind. In my body also. Whoever, wherever.
"Gold. Silverware. I say 'silverware' because that BMF belt is a silver one. It's not the best-looking belt. I don't really care about that one, to be honest. I want the gold. I'm after the gold. 155lbs. 170lbs. They're the belts I am chasing right now."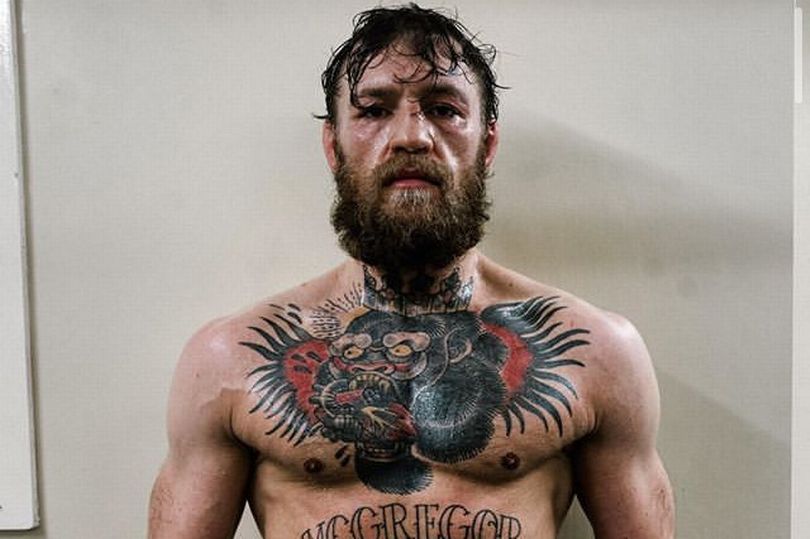 You've likely already made up your mind on Conor as a person at this point and to be honest, it's even quite likely that your opinion on him has been irreparably damaged in the last year or so.
Still, we now find ourselves at the point in his story where he is teetering on the edge of the place that most call 'rock bottom'.
He's not there yet but this year will probably stand as the most pivotal in the story that will be told about this man in the years that follow it.
From where I'm standing, our opinions about this athlete on a personal level will be secondary to the overall narrative that his career follows when the history books are written.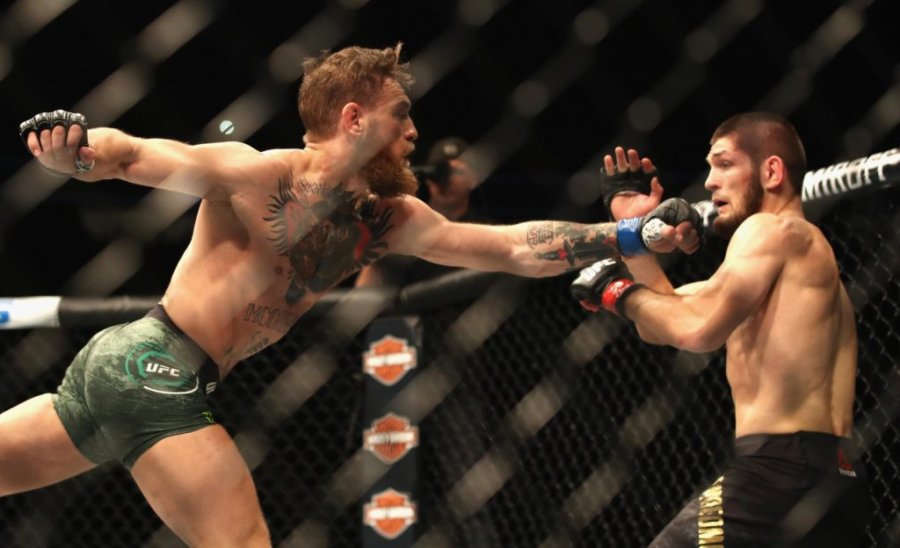 The man has transcended the sport in a way that few would have thought possible prior to his rise and while a lot of you now instantly turn your nose at the mere mention of his name, this, for me, is by far the most interesting time in the story of Conor McGregor.
His desire to remind the world of his undeniable talents, the reignition of his vast professional ambitions, and the sheer hunger you could see in his eyes as he spoke about these things were the clearest indication to me that he is in a state of acceptance of that fact.
What happens next will allow us to gauge exactly how fit for the task he actually is.
Cillian Cunningham
Part II of this article can be read here.
Watch Conor's interview in full below: