Articles
A Selection Of UFC Brasilia Predictions: Part II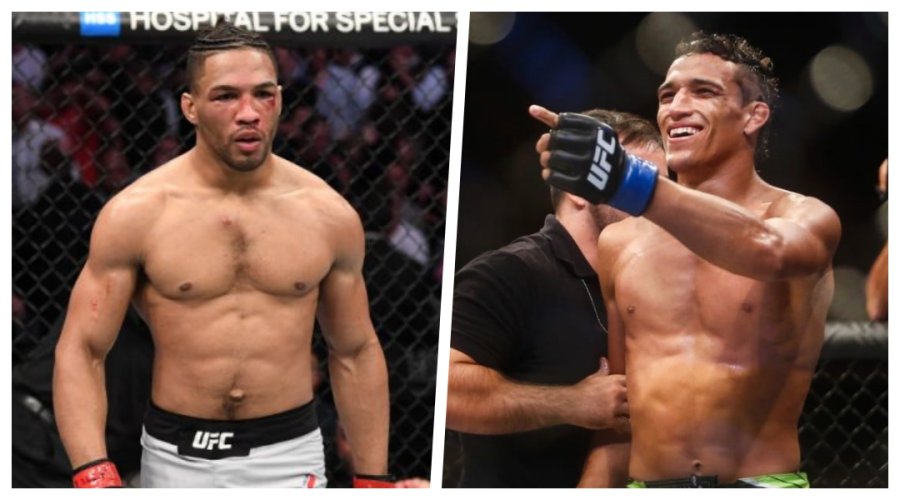 Ahead of tonight's UFC Brasilia, here's our official prediction for the final three fights of the evening's action - including the main-event contest between Kevin Lee and Charles Oliveira.
Renato Moicano vs. Damir Hadzovic
Renato Moicano has endured a very rough time of late - having been finished by both José Aldo and Chan Sung Jung in his last two outings.
A large and long featherweight, Moicano has thankfully decided to forgo the cut down to 145lbs in favour of a move into the stacked lightweight division and win, lose, or draw, I'm happy to see him making the step up and getting in there with a guy like Damir Hadzovic.
The Bosnian Bomber, on the other hand, is in a critical spot as far as his hopes of crashing into the divisional elite in the near future are concerned.
He has done some decent work in recent times - in particular, his wins over Marcin Held and the always-game Marco Polo-Reyes and given his opponent Moicano's status as a former elite featherweight, he has to know that a win here could be a massive boost as he looks to move on from his last outing, a decision loss to Christos Giagos.
I think Moicano has too much for him no matter where the fight takes place, though, and despite the punishment taken by the Brazilian over the course of the last few years, I am a big believer in the healing powers of jumping up in weight so with that in mind, I expect Moicano to shine and eventually score the submission victory.
Prediction: Renato Moicano via second-round submission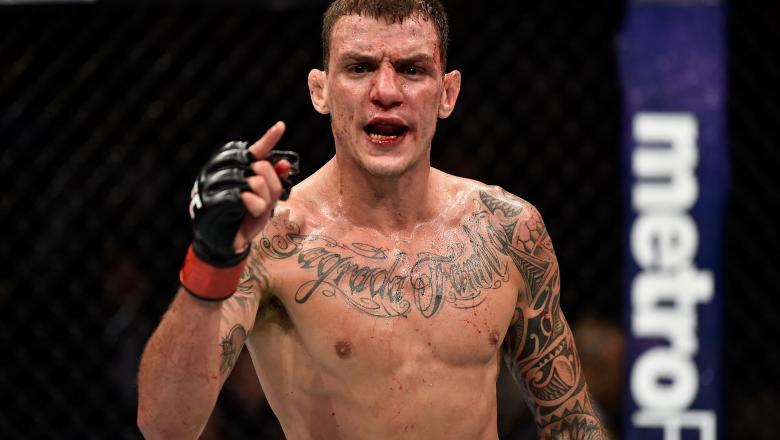 Demian Maia vs. Gilbert Burns
Two of the finest grapplers in the sport today will collide in a showdown that will likely single out the victor for an elite test in his next outing.
Upon revisiting Demian Maia's run at 170lbs ahead of this fight, it became pretty apparent that the narrative has become somewhat skewed as far as his standing within the division is concerned.
Time has been kind to my thoughts on his losses to Tyron Woodley, Kamaru Usman, and Colby Covington - the results that stand as the only blemishes on his record since 2014.
Maia is one of the trickiest and most unique opponents in the sport. A legendary grappler who can only truly be stifled by the elite of the elite, he really doesn't get enough credit for his longevity within this division.
A three-fight win-streak with impressive wins over Ben Askren, Lyman Good, and Anthony Rocco Martin leaves him as the #5 welterweight on the planet and yet, I almost feel as though he is disrespected to a certain degree as a result of the somewhat uneventful clash that saw him lose out to Tyron Woodley for the belt back at UFC 214.
In a matchup against Gilbert Burns, however, he has all of the tools to make this his type of fight. Burns, who is a competent striker, can certainly get the better of Maia on the feet but to be honest, I believe that a lot in this fight will come down to the approach that Durinho takes.
As a decorated grappler himself, entering into the BJJ exchanges with Maia may stand as a route to victory that appeals to the competitor in him but looking at this fight now, I feel comfortable in predicting Burns' downfall if he chooses to engage with the bigger and more technically advanced Demian Maia.
Maia has miles on the tank, no doubt. But his style is one that lends itself to longevity. His relentless takedown assault allows him to dictate where the fight goes more often than not and in a fight against a fellow grappler, I do think that Burns' comfort on the mat could well be his downfall.
I think Maia's going to take his back and tap him before the judges have a chance to get involved. I am certainly looking forward to this contest quite a bit, though.
Prediction: Demian Maia via third-round submission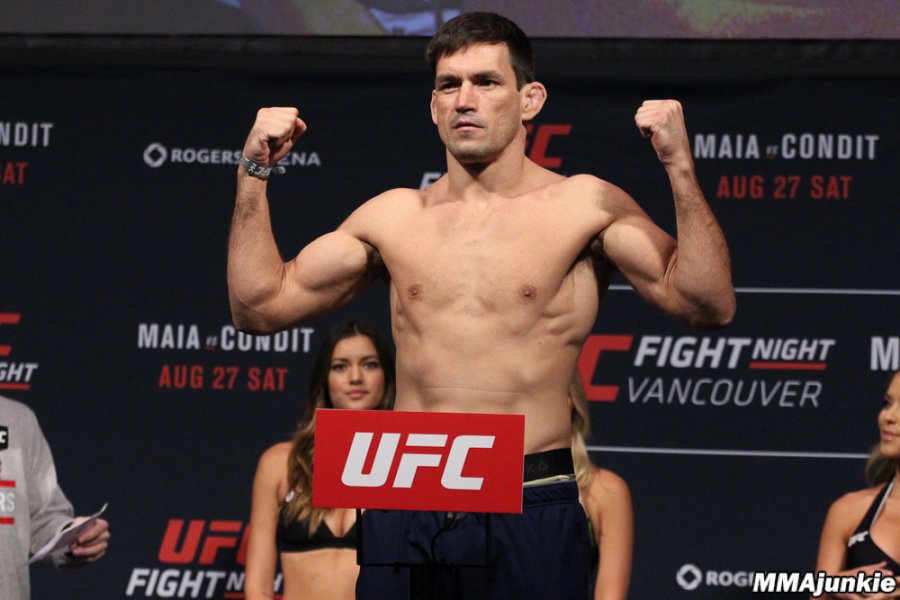 Kevin Lee vs. Charles Oliveira
Considering the strength of the card as a whole, it's fitting that we will be ending proceedings with a lightweight matchup of real significance to the divisional title-picture.
Kevin Lee came in heavy on the scales yesterday - once again calling into question his suitability for 155lbs but a potential second attempt at 170lbs aside, he looked nothing short of spectacular in his last outing.
Gregor Gillespie is someone who could well stand as one of the future challengers to the lightweight throne and yet, despite the odds weighing against him, Lee managed to score one of last year's finest knockouts - blasting through The Gift with a stunning first-round head-kick KO.
We all know what Lee brings to the table at this point.
Incredible athleticism, powerful and technical wrestling, and a perfectly proportioned body for the division - with him boasting a frankly gargantuan reach of 77".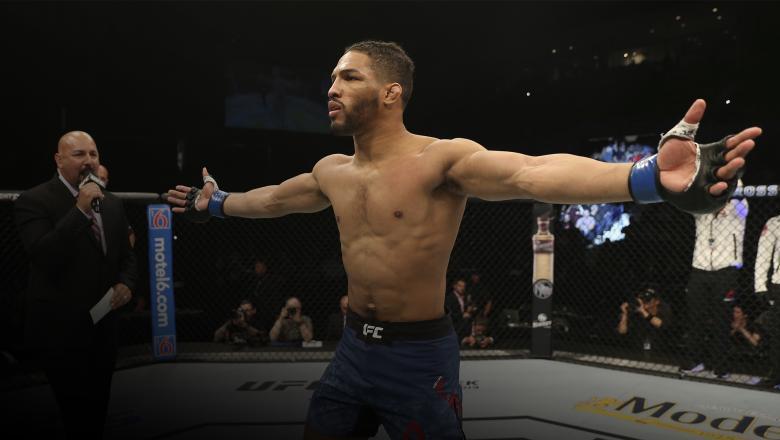 In Charles Oliveira, however, not only are we looking at one of the most underrated in-form talents at 155lbs right now, but it has also become clear that Oliveira is one of the most naturally lethal finishers in the sport.
As the record holder for submission wins inside the octagon, you'd be forgiven for assuming that his bag of tricks contains little in the way of helping him to get the job done on the feet.
However, Oliveira has matured into a very dangerous striker and despite his tendency - on both the ground and on the feet - to get himself into trouble as a result of his recklessness, the finishes do not lie and knowing what we know about Kevin Lee, you'd have to feel that he understands that there is a route to victory for him.
Lee is certainly a dangerous fighter in his own right and up until this point, has tested himself against the better lightweight talents of the two.
But we've seen him rocked in the past and we've watched him succumb to submissions and despite his experience at the highest level, I do think that Do Bronx is an especially difficult matchup for him.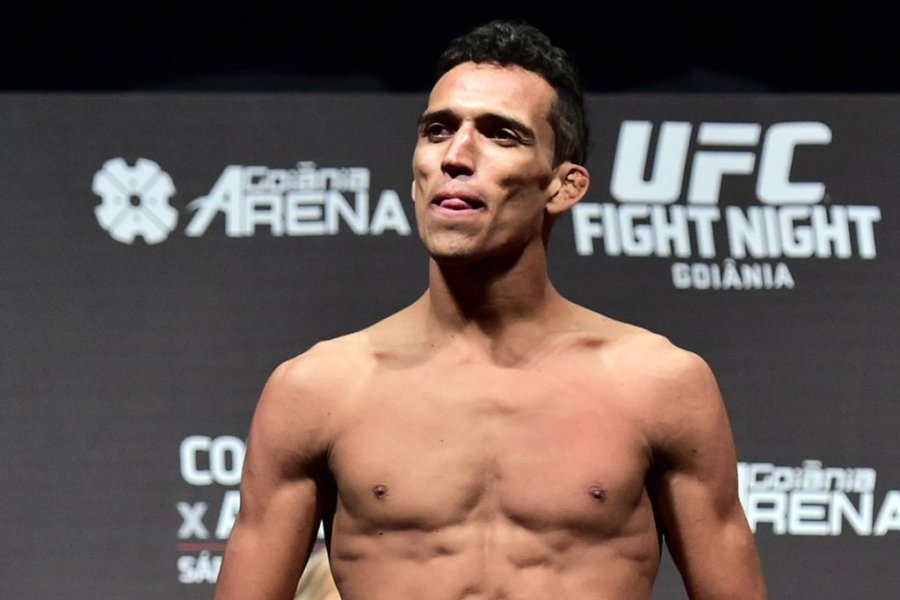 So how do I see it playing out?
To be honest, as much as I felt it necessary to highlight the dangers that Oliveira can pose, I really do see a lot in Kevin Lee's future.
He's an astonishingly impressive athlete and his overall MMA game is still very much a work in progress. I think his last outing against Gregor Gillespie showed another element to his approach and despite Oliveira possessing the tools necessary to put him away, I think Lee is going to find a way to get it done.
It'll be fun, it'll be fast-paced, but I think ultimately Lee's experience and growing MMA pedigree will be enough to see him over the line for another massive victory on his resumé.
Prediction: Kevin Lee via third-round TKO.
Cillian Cunningham